The Ask:
A German luxury car manufacturer wanted to assess the performance of its outdoor advertising placements in the Abu Dhabi emirate and in Kuwait. The main objective was to determine the OOH audience and work out the footfall conversions to its showrooms. It was a key step to work out the ROI of the medium and improve future planning decisions.
The Answer: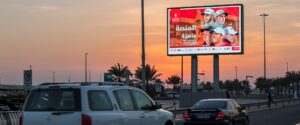 The brand decided to work with MEmob+ for its exclusive location intelligence database and powerful geo-fencing technology, with its 5-meter precision as radius or a polygonal shape. It analyses the audience demographics, dwell times and visit activity of selected geo-fenced locations and defines their catchment areas.
Virtual boundaries were set around its three OOH locations and six showrooms in Abu Dhabi and Al Ain. In Kuwait, there were two major OOH locations, 40 megacoms, and three showrooms. Depending on the locations, sites were tracked over a two or four-week period, while the showrooms were monitored for a further two weeks after the end of the campaign to create a suitable attribution window. Competitor showrooms were also geo-fenced to detect their traffic over the campaign period.
The Results: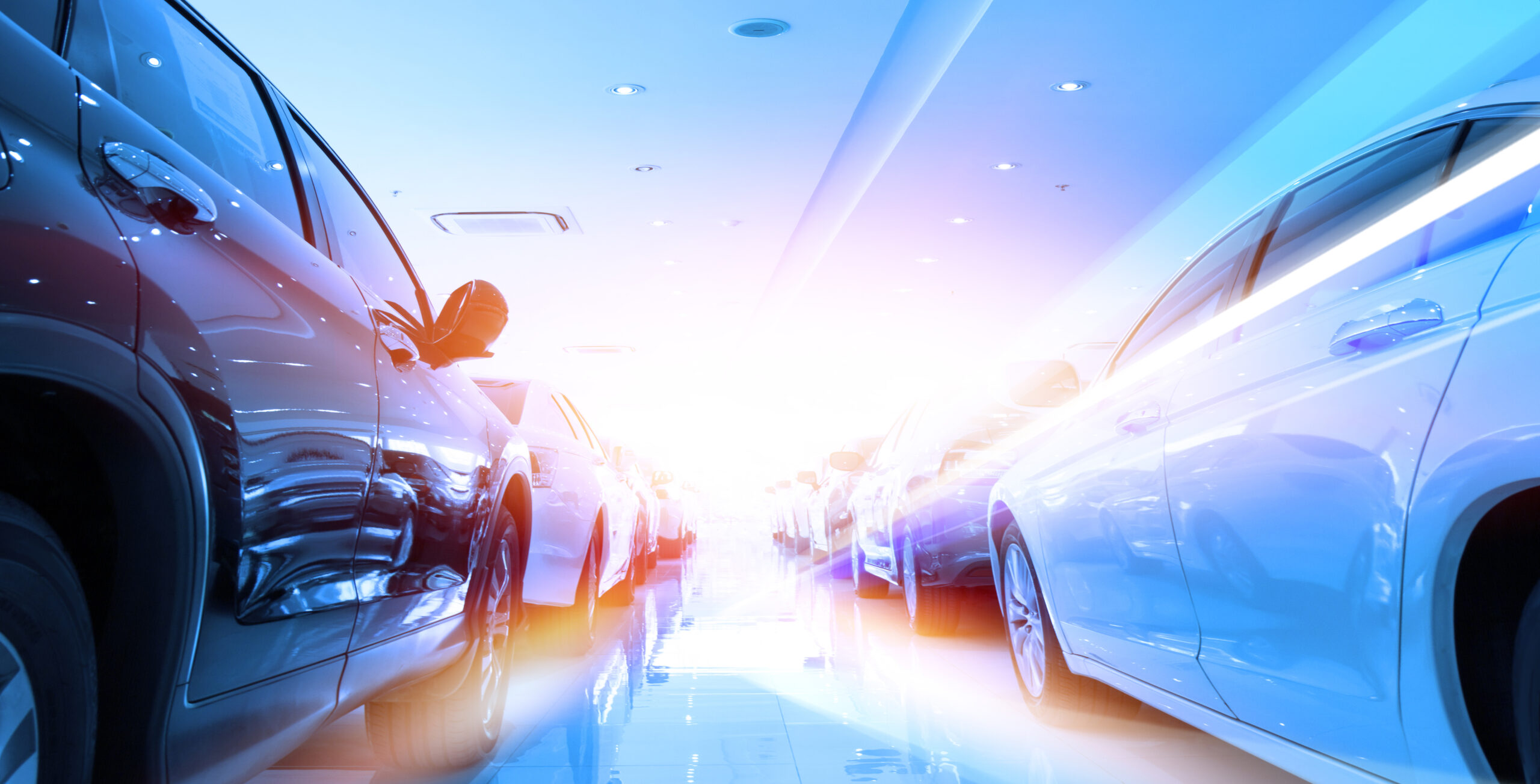 The geo-fences in Abu Dhabi detected 243,665 individuals passing, on average, 50 times in front of one of the three sites in the city. The geo-fences around the six showrooms identified the exposed audience among the visitors to establish the conversion from each location. It appears that exposure to the OOH advertising and footfall are not very strongly correlated. The LED Screen Mega Billboard in the capital generated the highest amount of exposure but came second in terms of driving footfall to the showrooms. The bridge banner got the lowest exposure but generated the highest footfall in showrooms. 
In Kuwait, the OOH sites saw just over one million individuals passing less than twice on average. The Super Unipole outperformed the Avenue Egg Shell with 40% more store visits generated, even though it got 40% less unique reach. Megacom clusters 1 and 2 did really well in terms of footfall conversion from a comparatively low reach.
The geo-fences have provided further insights into the profiles of the exposed audiences, as well as converted ones, in terms of demographics, interests, and top apps. These procure essential planning insights for future data-driven OOH  activities.
The Learnings: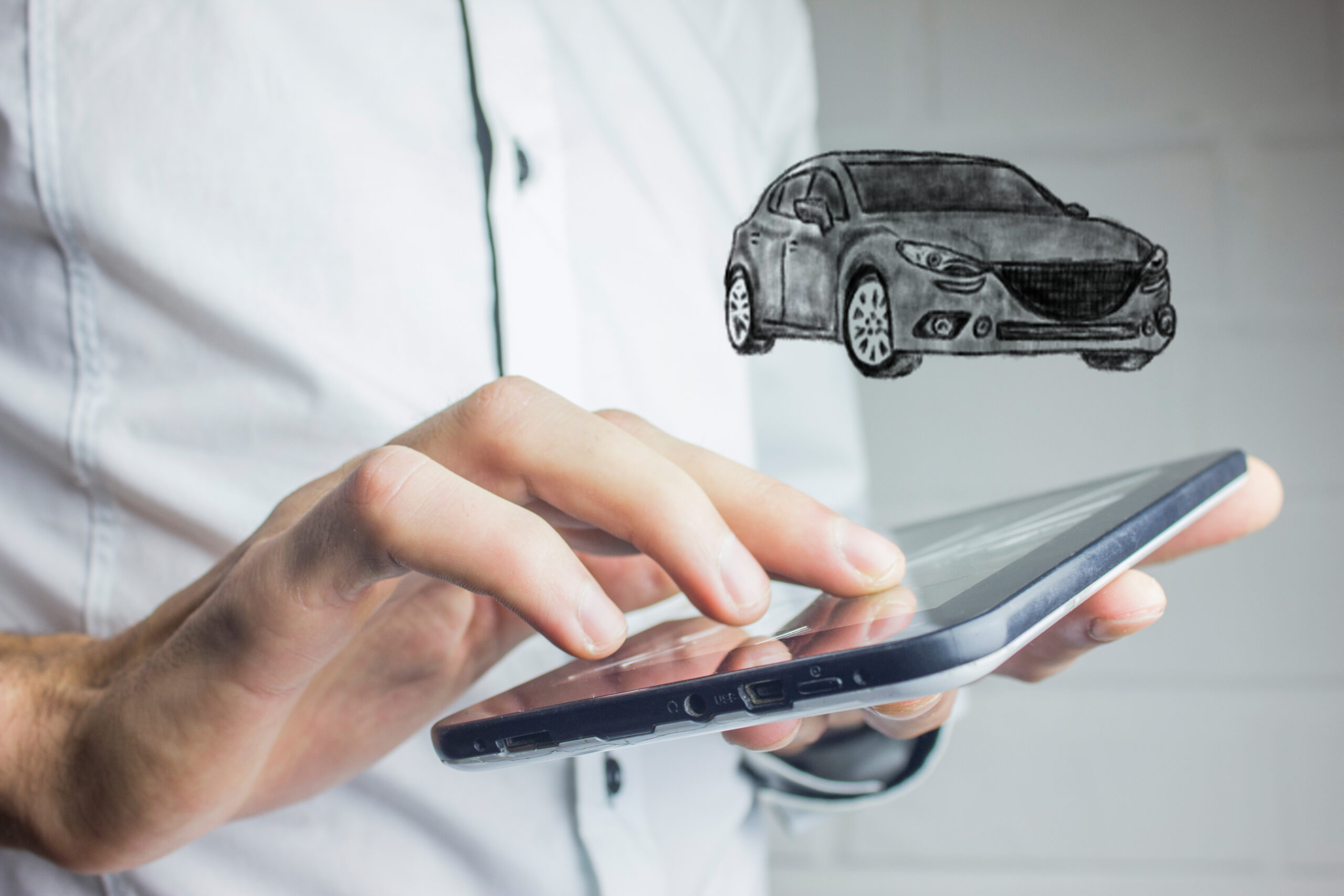 The exercise yielded interesting audience and planning insights but also raised several questions. If the correlation between OOH exposure and footfall conversion is indeed limited, what other factors or media come into play? A broader scope, integrating digital channels, would elucidate why in Abu Dhabi, for example, the main competitor's showrooms received more visits from the OOH-exposed audience than the brand's own stores. While the goal was to measure the impact of the OOH campaign, it didn't operate in isolation from other media so a more integrated solution would prove even more useful.
Next Steps:
This exercise was an essential first step towards bigger outcomes. To deliver stronger results and richer insights, the brand needs to integrate the digital and OOH components of the campaign. Working together, they will increase the marque's TOM awareness and consideration, leading to more showroom visits, so MEmob+ proposed:
Geo-fencing more OOH sites to collect and analyse their audiences' data to identify the locations delivering the optimal profiles and numbers for future campaigns




Retargeting the OOH exposed/converted audiences on digital platforms to build interest with each exposure and push potential customers down the funnel




Retargeting the OOH exposed/converted audiences using a data-driven omnichannel approach (digital/social/OOH) to eliminate ad duplication and attribute the footfall generated to each media impression (digital + OOH)

Considering all media in the footfall attribution analysis to provide a fuller picture of the contribution of each channel to conversions

Enriching the data generated by the campaign to enable the creation of unique segments that can be retargeted with specific messaging for maximum consideration

Analysing the profile of people visiting the competition and comparing them with the brand's to reveal and inject new insights in the media and creative strategies