The Economics of Tourism in UAE
Travel and Tourism have grown to be one of the UAE's main economic drivers for the past decade. With Dubai Expo 2020 coming this October, the expectations, statistics, and opportunities in this sector are expected to double. The travel and tourism sector contributed to more than 20% of UAE's overall GDP with more than 20 Million tourists, 15 Million in Dubai, cumulatively spending more than 110 Billion AED in the past year. While Indian nationals rank as the top UAE tourists in 2019, it is Saudi Arabian, United Kingdom, Chinese and Russian nationals who have been the biggest spenders in the country in travel, fashion, from tracksuits for men to the latest women's trends, and luxury goods.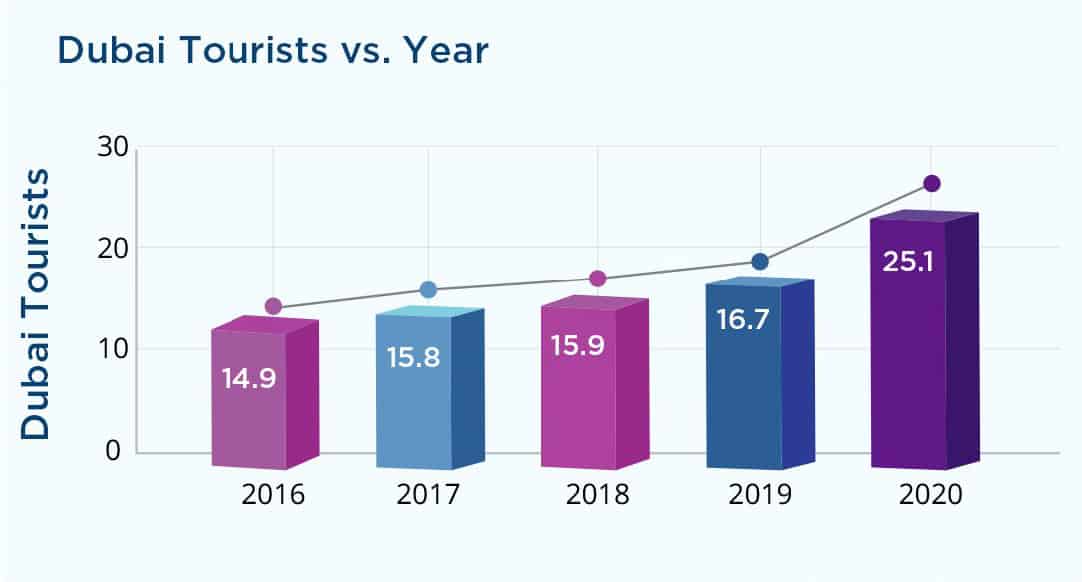 The Dubai Expo is expected to bring 25 Million Tourists from 200 countries to UAE and boost the economy to 123 Billion AED. Apart from the Travel and Tourism sector, major beneficiaries of the Dubai Expo 2020 are the QSR, FMCG, Fashion and Health industries.
Timing is Everything
These tourists spend an average of 3.5 nights in the country and spend 2,000 AED per day. So while tourists provide a compelling economic opportunity for advertisers, the time window to target them is very small. Traditional methods of audience targeting employed by most DMPs/DSPs are not equipped to handle the nuances of the Tourist segment. It is widely known that most DMPs/DSPs typically update their segments on a biweekly or monthly basis. Users aggregated as Tourists need constant real-time updates to target them while they are traveling. Often the DMP's and DSP's data is stale by the time it is activated resulting in wastage of ad spend.
Tourists Segments in MEmob+
MEmob+ enables you to identify tourists and access them with the contextually correct timing. MEmob+ analyzes over 7 billion devices across 41 countries in real-time. This results in a quantitative understanding of human mobility, in turn, revealing tourists and their offline behavior.
How does MEmob+ classify tourists?
MEmob+ uses multiple data points to correctly a user as "Tourist". MEmob+ understands home location, preferred language, carrier data, duration of stay in a country, places visited during that stay and much more. Below is an example.
Discovering Chinese Tourists in UAE


Users confirmed as tourists are then aggregated as "Outbound/Inbound" Audience Cards (updated real-time), ready to be used for added behavioral analysis and campaign activation.
Tourists Audience Cards include countries from the Middle East, Europe, America, Asia, and ANZ.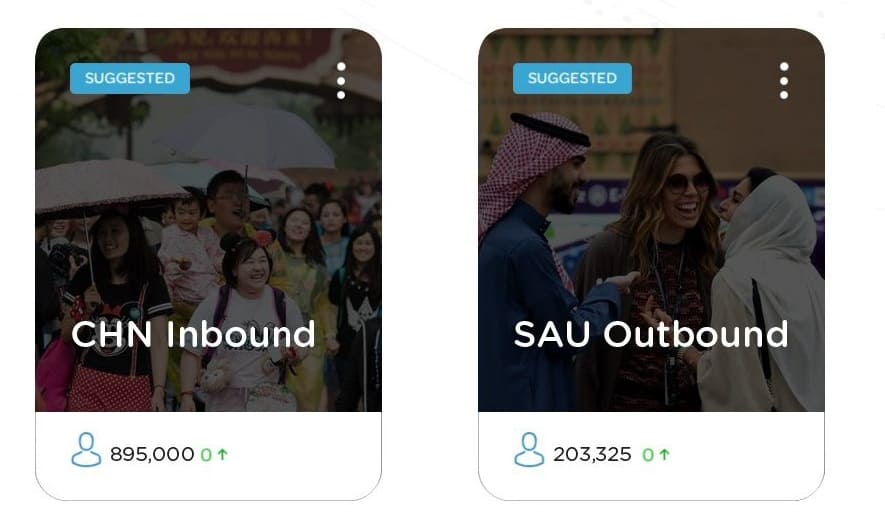 Targeting tourists in MEmob+
Since the window of opportunity to target tourists is limited, you will need campaign workflows that facilitate fast activation of campaigns and offer flexibility to adjust campaign delivery while it is live. Additionally, your campaigns need to be mobile-first as mobile is the advice of choice for most tourists since they have limited/no access to desktops. MEmob+ is built to launch campaigns faster and our support team will assist in monitoring the campaign.
Email us at [email protected] to unlock the power of Tourists audience segments.