The Ask:
To boost its in-store traffic for its part sale, IKEA UAE briefed MEmob+ with a five-week digital campaign targeting their stores' respective catchment areas in Dubai, Abu Dhabi and Al Ain.
The Answer:
MEmob+ created tight geo-fences around IKEA's four UAE stores, their respective catchment areas and competitor stores to capture the UDIDs of potential shoppers. People with competitor apps on their phone, visiting their website or engaging contextually with home improvement, furniture or décor, were also identified.
The relevant device IDs were geo-farmed to serve the sale ad through mobile sites and apps. Users were invited to check the sale online and visit their local store. People who have been reached by the campaign and driven to visit a store are detected within the geo-fences.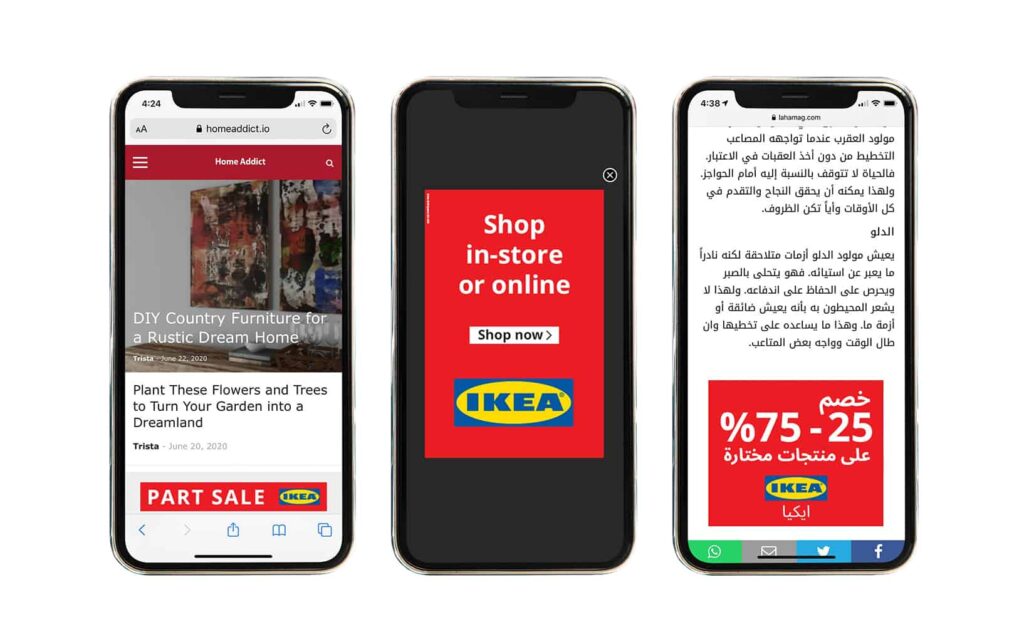 Using several technologies, MEmob+ accurately measured their footfall in-store and their dwell time, before attributing it to media. Using a control group of device IDs that were not served any ads, they were able to quantify the lift in footfall from the campaign.
The Results:
The campaign far exceeded the category benchmarks, reaching primed shoppers in the vicinity of IKEA or competitor stores. It delivered a 28% lift in visitation between exposed and non-exposed groups. As well as footfall attribution, this approach contributes to a better understanding of this audience's behaviours, like their dwell time in-store or their preferred locations.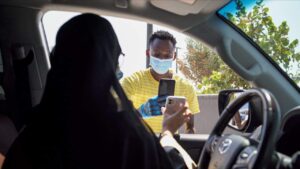 Geo-farming delivered useful insights into the various audience segments and their interests and habits, including how they interacted and visited the stores. These will lead to higher levels of targeting precision, as IKEA will be able to identify new residents, people living in villas or apartment, alone, with a partner or a family, even those with a new baby.
The cost per footfall was also 3X lower than the category benchmark, demonstrating that for retailers, it really is about location, location, location.