The Ask:
During the country's curfew to contain the pandemic, McDonald's RICC, the chain's franchisee in the Northern, Eastern and Central regions of Saudi Arabia, wanted to stimulate its in-store traffic, particularly drive-through. The task was to engage with the people still driving around.
The Answer: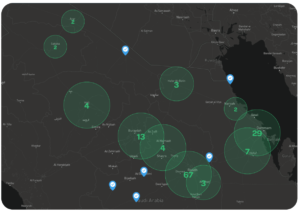 MEmob+ deployed geo-fences around the chain' stores and their competitors' to capture the UDIDs of passing or stopping by. Specific locations, including petrol stations, were also selected. Geo-farming the data, they created a QSR audience segment comprising people seen in and around the brand's and its competitors' stores in the 30 days prior to the campaign start. It was created by analysing multiple data sets in AllPings, MEmob's intelligent location and audience insights platform, including users of the client's apps and people who had ordered online.
Several sub-segments were created, as well as different messages to highlight McDonald's RICC's Covid-19 hygiene protocols and promote drive-through ordering. This two-prong approach was designed to reassure and stimulate purchases from potential in-store customers. People in these segments were proximity re-targeted with ads served through mobile sites and apps. The messages were delivered in real-time, boosting awareness and increasing walk-ins and drive-throughs thanks to the relevant targeting. People engaging with the mobile ads were then remarketed.

MEmob+ combined several technologies to accurately measure the footfall in-store and the chain's market share, before attributing the traffic to media. Using a control group of device IDs that were not served any ads, they were able to quantify the lift in footfall from the campaign.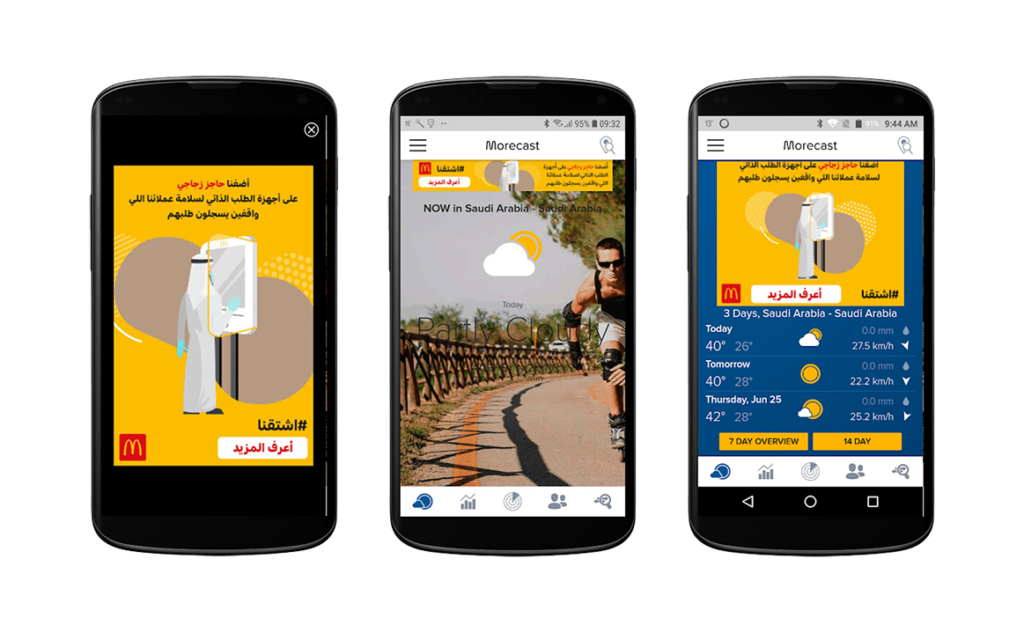 The Results:
Reaching users in the vicinity of the chain's or competitor stores, the campaign far exceeded the audience engagement benchmark. The precise targeting based on location and intent delivered a 35% lift in visitation between exposed and non-exposed groups.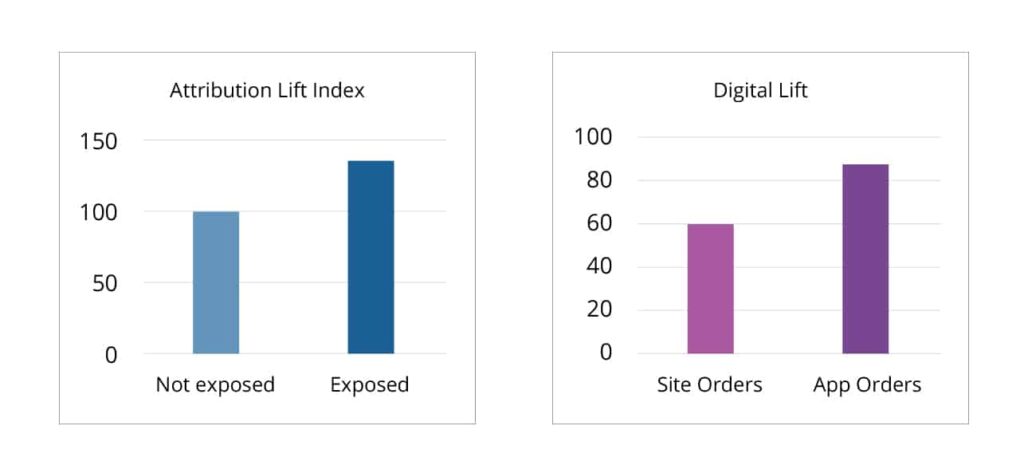 More than 85% of the generated traffic came from real time proximity targeting. Of the two creative routes, the drive-through messaging proved much more effective, generating 68% of the footfall.
The campaign also boosted the traffic to the chain's online ordering site by 60% over the same period in the previous year. There was an even stronger increase, 87% overall, in app users during the campaign duration compared to the previous year. The whole activity led to a 26% yield increase and a 315% audience expansion.
As well as footfall attribution, this approach contributed to a better understanding of the QSR audience's behaviours. Geo-farming delivered useful insights into the various audience segments and their interests and habits, including their key destinations. These will be used in subsequent campaigns.
These are valuable steps on a longer journey of loyalty to McDonald's RICC and towards a tastier marketing ROI.