Experience the influence of our Data Intelligence as we weave it into powerful stories that empower actionable results.
Understanding the marketing ecosystem of your business online and offline will create new professional opportunities that pertain to customer acquisition, reactivation, and retention to help you expand your brand.
Digital Transformation and Web3
Offering a new paradigm for digital interactions, blockchain technology, and digital consulting transformation for brands to get integrated within Web3 with secure, transparent, and decentralized solutions.
Make smarter decisions based on location data
Obtain and evaluate real-time measurable location data based on mobility and dwell time of users to optimize your marketing activities.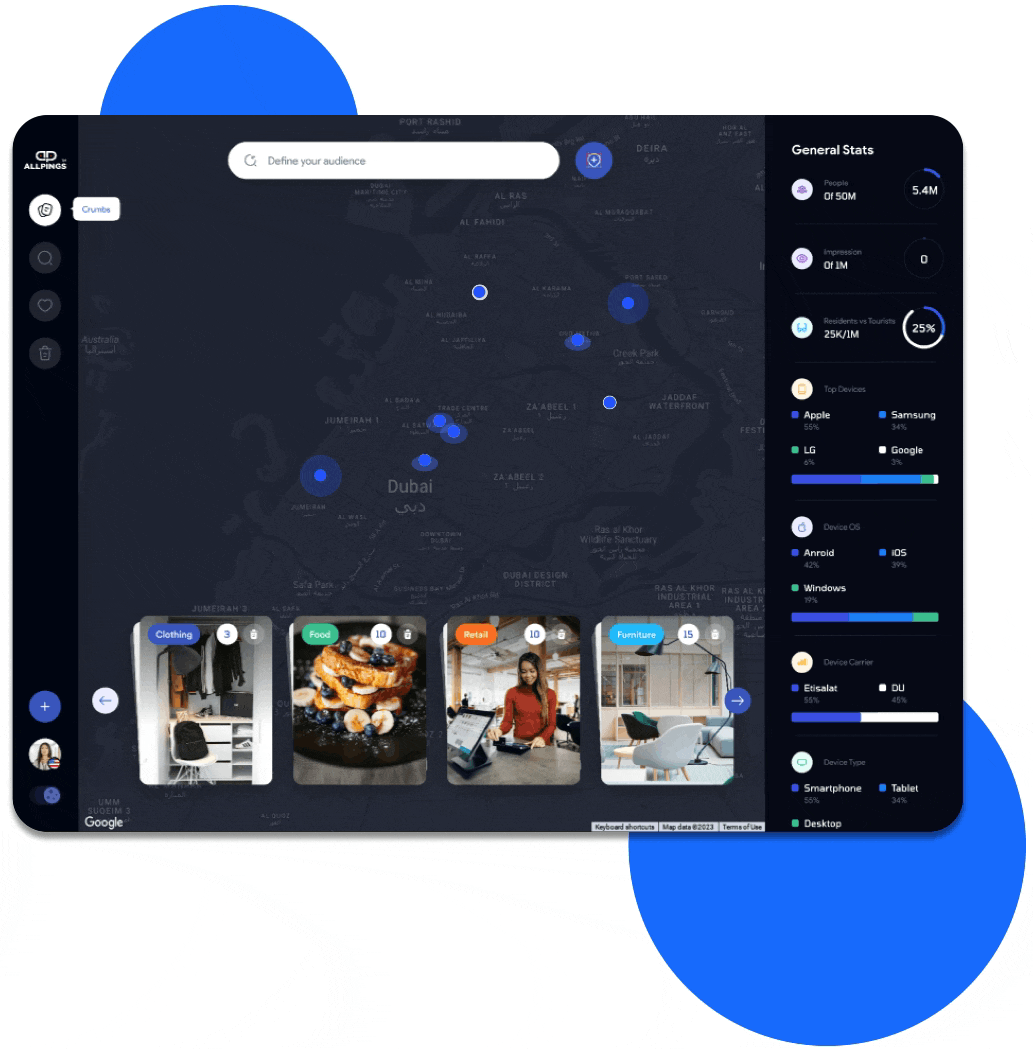 Gain insights through MEmob+ AI
Gather and analyze real-time customer data to better understand customer behavior to develop a personalized customer experience strategy.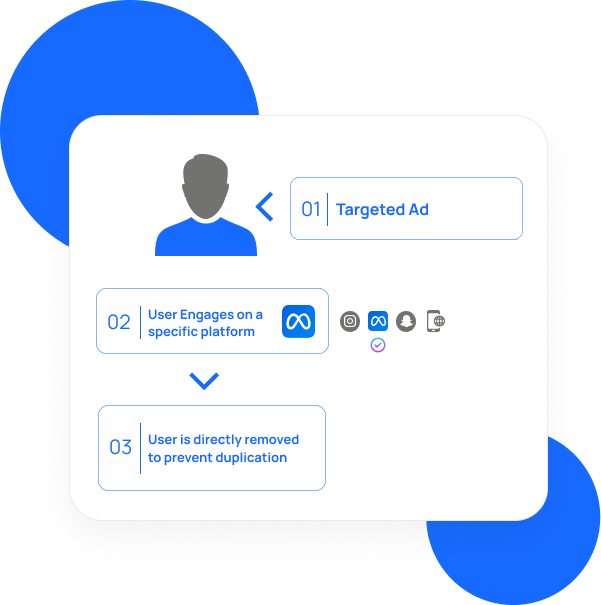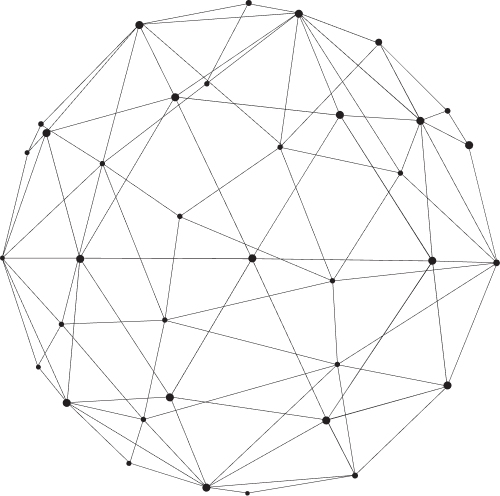 Reach your target audience across digital channels without duplication
Unify the frequency of ad delivery across multiple channels by sending out sequential messaging to your target audience and reach them on each of their preferred channels with the right message.
Be the first to enter the world of
Upscale and speed up your business logistics by capitalizing on gathered data, blockchain projects, and smart contracts. Utilize and leverage the world of Web3 and a Tokenomical system.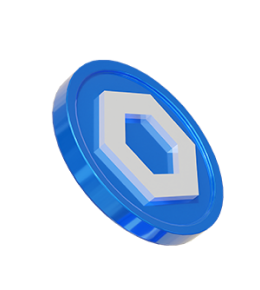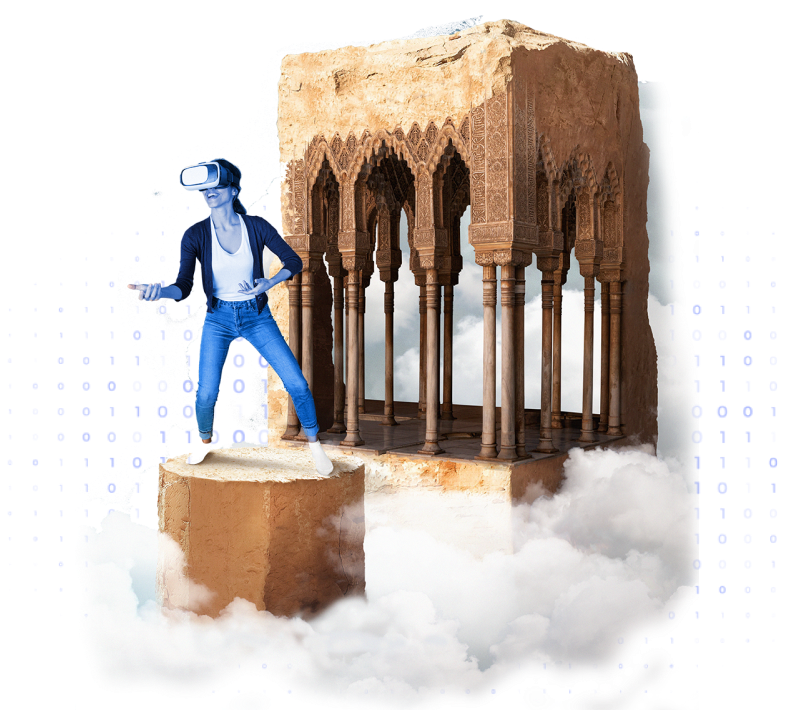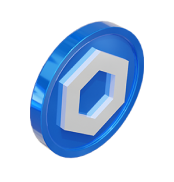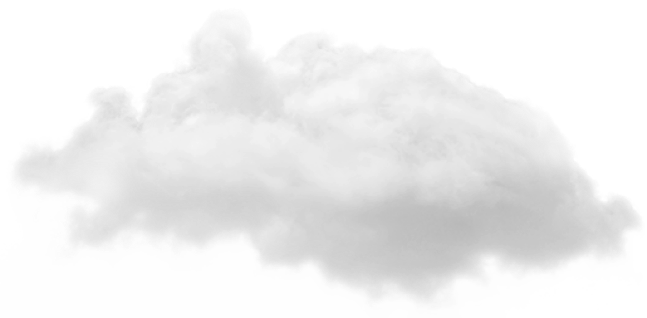 Data Intelligence meets Creative Excellence: Bringing Your Ideas to Life
Resonate with your target audience and deliver unparalleled experiences by comprehending insights to establish robust brand equity and foster loyalty to stay on top of mind using data-driven creatives.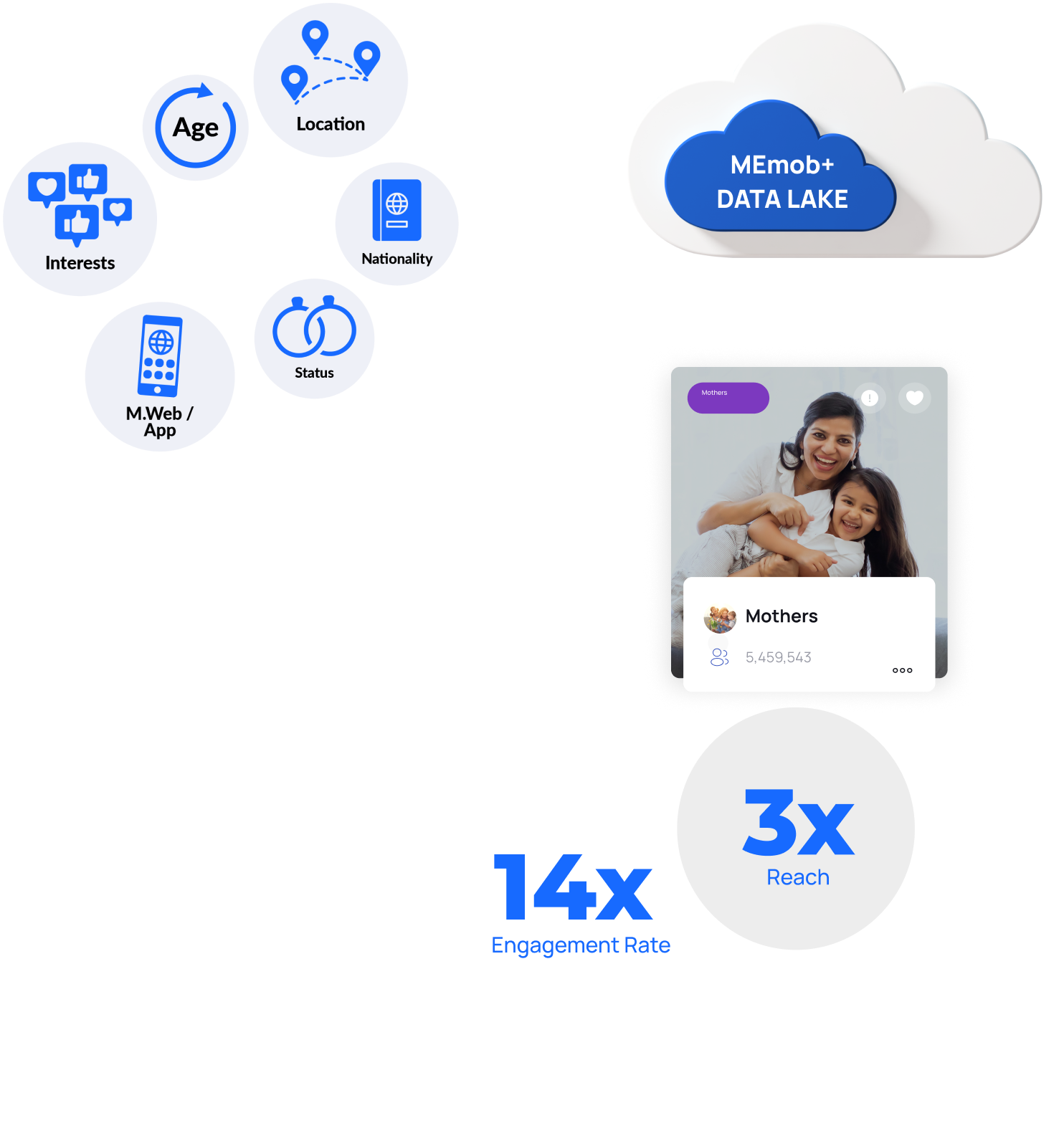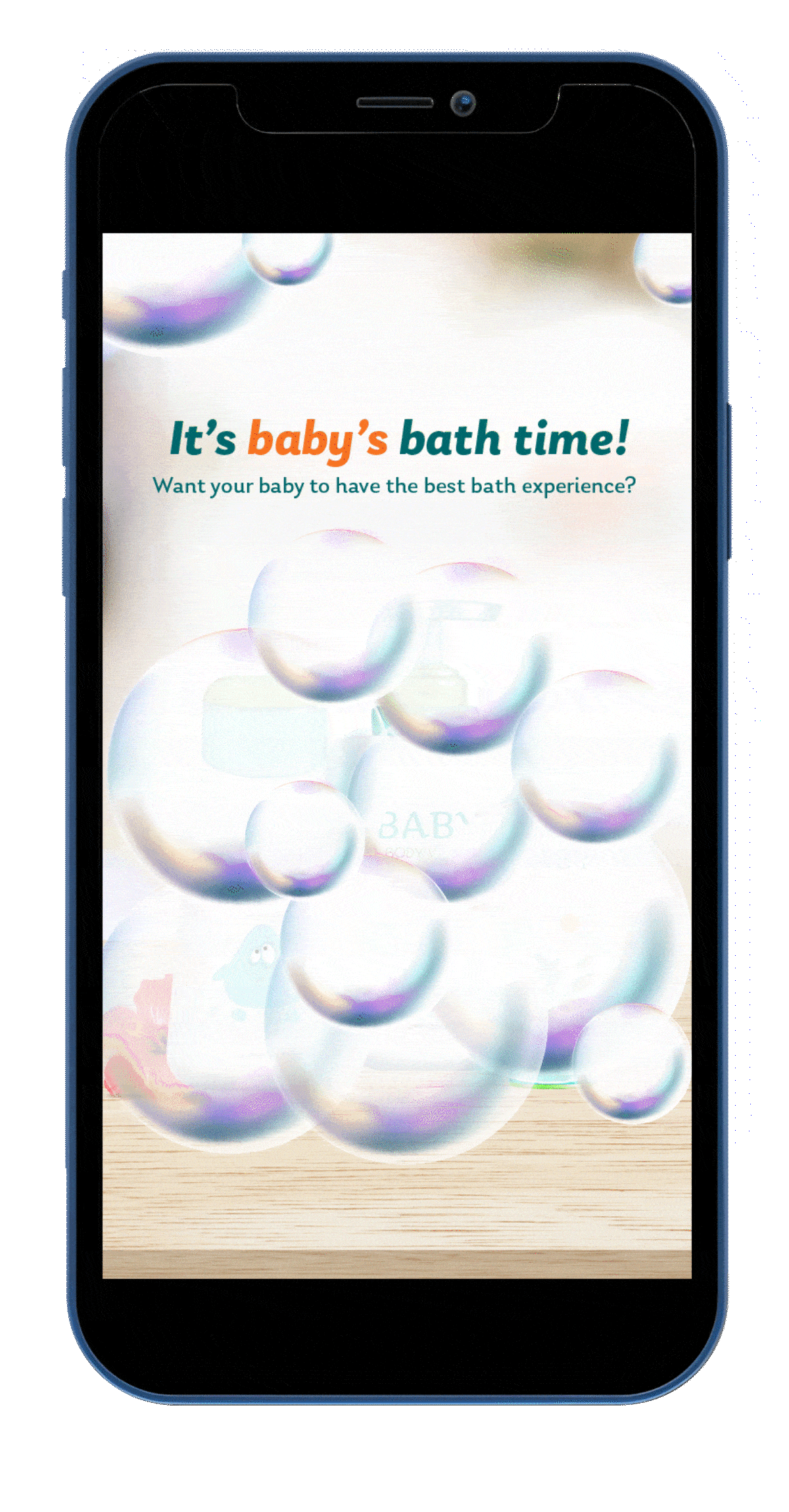 Low cost. High speed. Effortless scale.
More Than 3 Billion Addressable Customer Profiles Worldwide
MEmob+ enables you to maximize and leverage the power of data to optimize success across the digital advertising ecosystem. By understanding your market and incorporating data tools, you can develop robust strategies.
Customer Profiles in MENA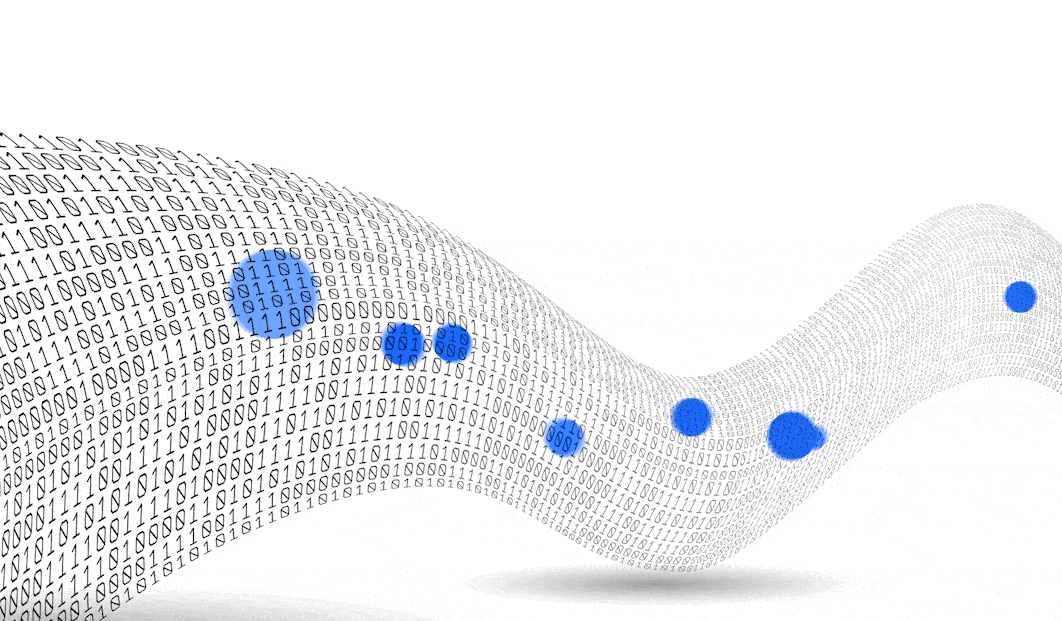 Customer Journey Touchpoints
MEmob+ has a wide array of AI solutions that enables savvy marketers, product managers, and media professionals to strategize customer journeys leveraging on various touch points consumers use to transact on.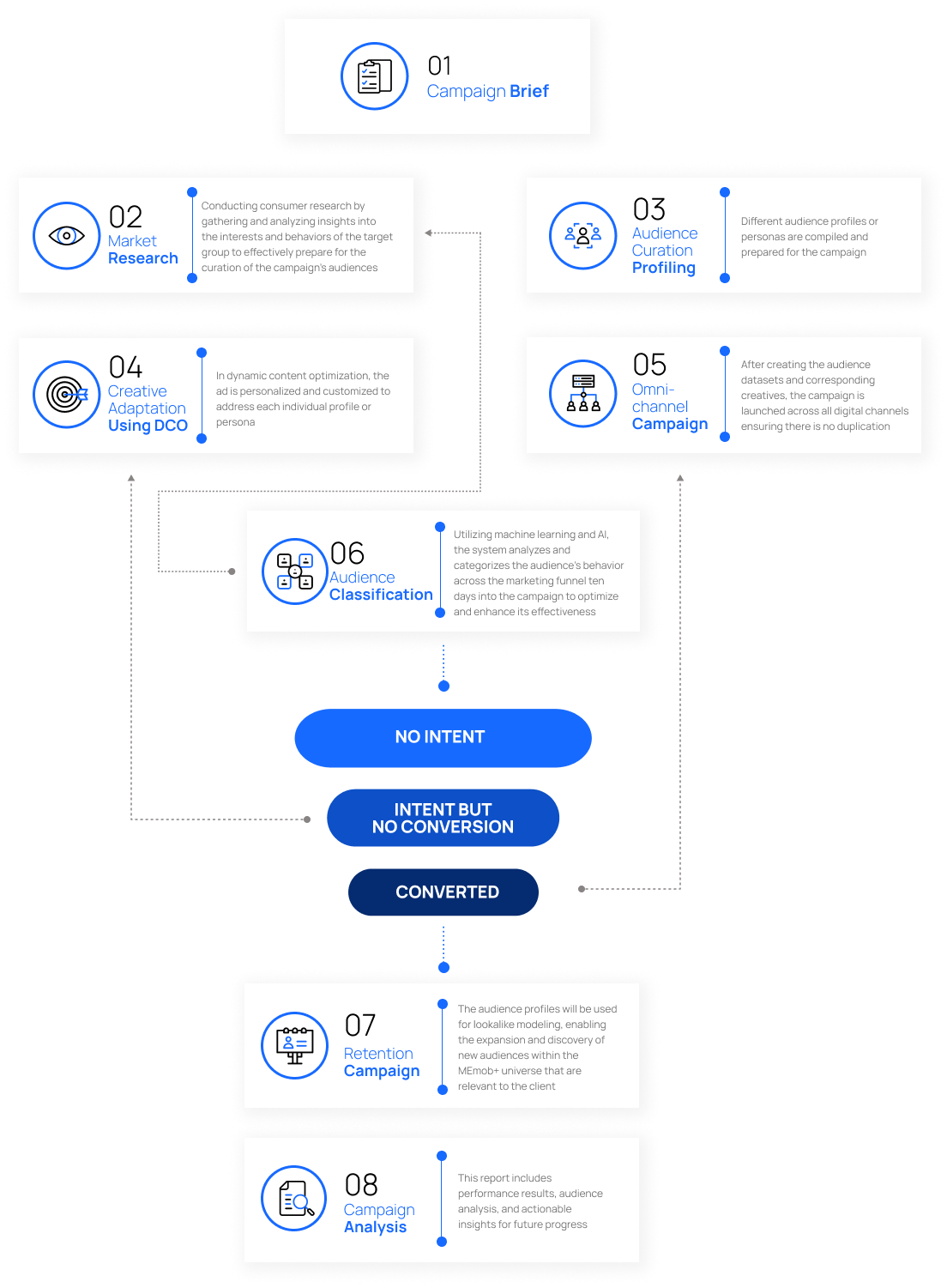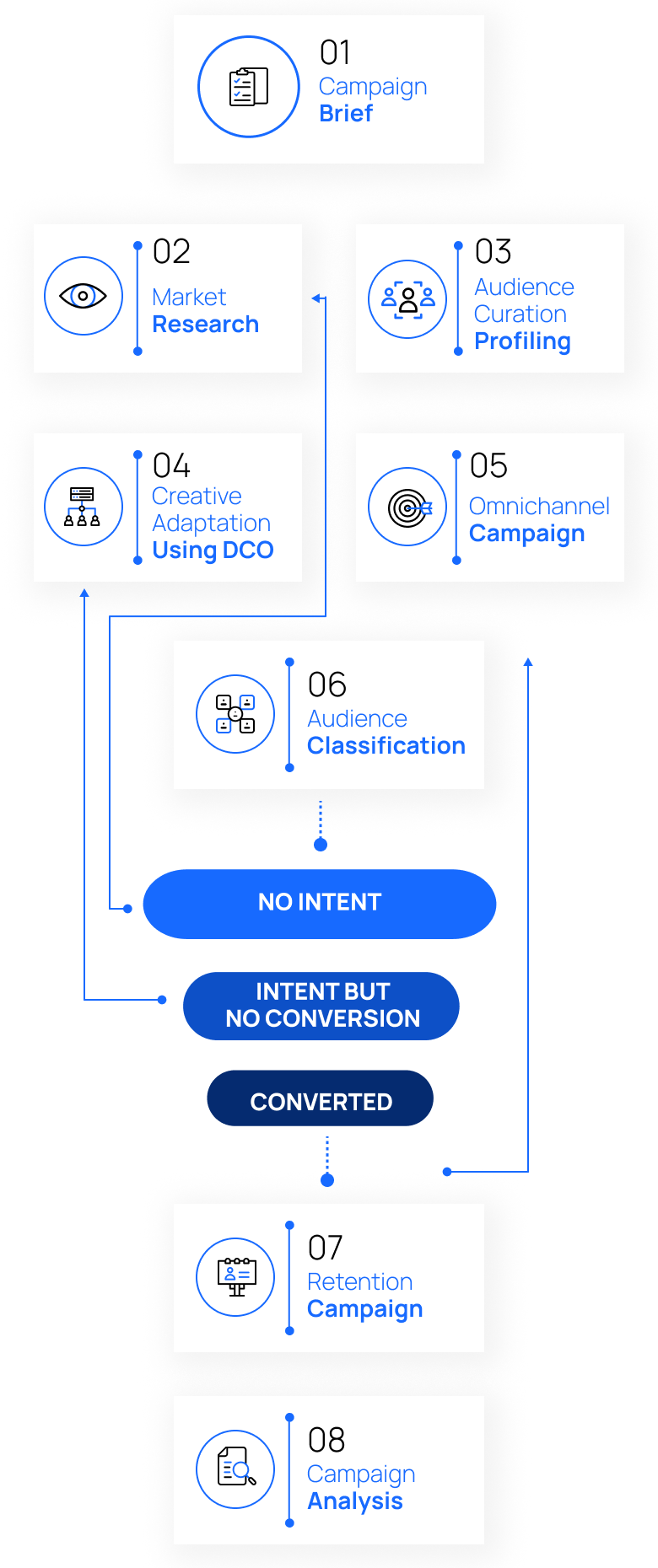 استخدام البيانات ذات الصلة والدقيقة لإثراء وتوجيه عملية صنع القرار من أجل الوصول إلى نتائج أفضل وتحسين الأداء.
قم بحماية سمعة علامتك التجارية واضمن ظهور المحتوى في سياقات ملائمة ومناسبة.
اعتمد على تحليل البيانات لتحديد الجماهير المُستهدفة والوصول إليها من خلال حملات ومراسلات وعروضات مخصّصة.
إطلاق التموضوع الإستراتيجي للمحتوى الإعلاني في مواقع مرئية وجذابة للغاية.
كلِّف شركات خارجية بإجراء عمليات التسويق من أجل توفير الوقت وخفض التكاليف والاستفادة من خبرات المحترفي.
وحدات إعلانية متعددة الشاشات
يمكنك الوصول إلى المُستخدمين عبر أجهزة ومنصّات عديدة باستخدام عناصر تصميم قابلة للتكييف وسريعة الاستجابة.
خدمات الاعلانات الغنية بالوسائل المتعددة
ضاعف مستويات الاهتمام والإنخراط بمشروعك التجاري بأكثر من خمس عشرة مرة من خلال خدمة الإعلانات الغنية بالوسائل السمعية البصرية المخصّصة التي توفّرها.
قم بحماية سمعة علامتك التجارية واضمن ظهور المحتوى في سياقات ملائمة ومناسبة.
تحليلات مدعومة بالذكاء الاصطناعي
اعتمد على تحليل البيانات لتحديد الجماهير المُستهدفة والوصول إليها من خلال حملات ومراسلات وعروضات مخصّصة.
إطلاق التموضوع الإستراتيجي للمحتوى الإعلاني في مواقع مرئية وجذابة للغاية.
إسناد العمليات لمصادر خارجية
إطلاق التموضوع الإستراتيجي للمحتوى الإعلاني في مواقع مرئية وجذابة للغاية.
Explore Our Success Stories: Real-Life Examples of How We've Helped Businesses Thrive.
Nike, the industry leader in footwear and sports equipment, aimed to encourage home workouts and boost sales during Ramadan in classic Nike style. Daytime fasting, on the other hand, posed a problem for the business since it disrupted training regimens...
Welcome to our blog section, where we aim to provide you with informative and engaging insightful content. Sit back, relax, and browse.
What is Geohash? Geohash is a public-domain Geocoding system. It is a simple way to encode latitudes and longitudes into...
Welcome to the world of fleeting attention spans! In a universe bursting with advertisements capturing attention and creating a lasting...
Gamification has emerged as a powerful strategy in the face of rising competition and the need for businesses to capture...