MEmob+ is delighted to announce its association with IAB Europe and membership with MMA Global, marking significant milestones in our commitment to driving marketing excellence, fostering industry innovation, and leading advancements in the advertising and MarTech landscape. These strategic partnerships reflect our dedication to staying at the forefront of industry trends and collaborating with esteemed organizations to shape the future of marketing.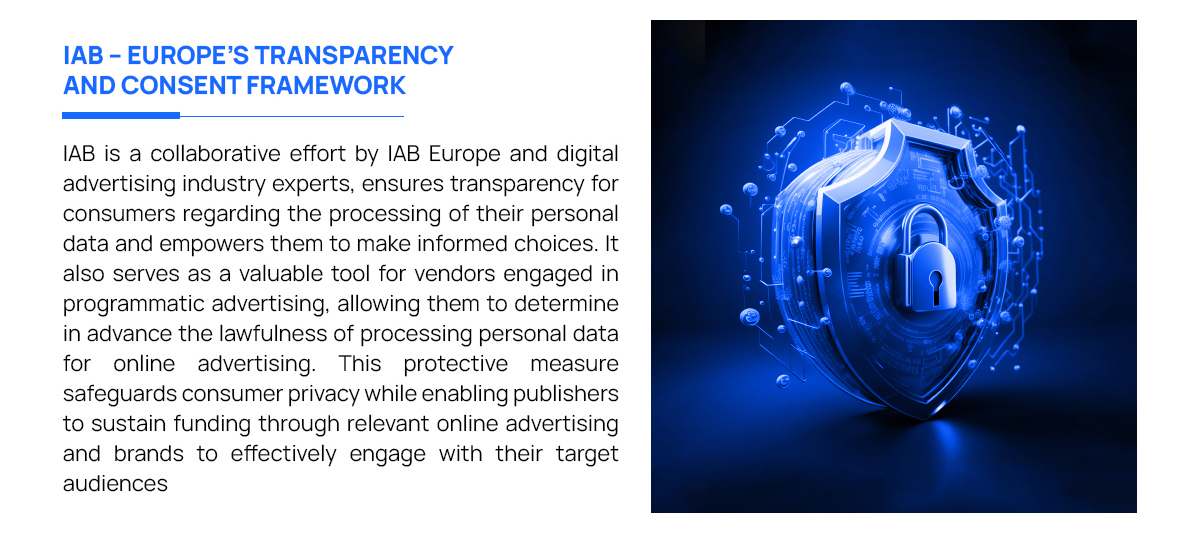 Unlocking Benefits: The Advantages of Joining the IAB Framework
IAB Europe's Transparency and Consent Framework is designed to help all parties in the digital advertising chain ensure that they comply with the EU's General Data Protection Regulation (GDPR) and ePrivacy Directive when processing personal data or accessing and/or storing information on a user's device, such as cookies, advertising identifiers, device identifiers, and other tracking technologies. As an industry leader, MEmob+ understands the paramount importance of safeguarding consumer privacy and thus reinforces its commitment to consumer privacy and industry collaboration while driving marketing excellence. MEmob+ is committed to leveraging innovative technologies, such as the TCF, to redefine industry practices and set new standards for data-driven advertising. Through this collaboration with IAB Europe, MEmob+ strengthens its position as a leader in the MarTech industry, driving forward the responsible and ethical use of consumer data.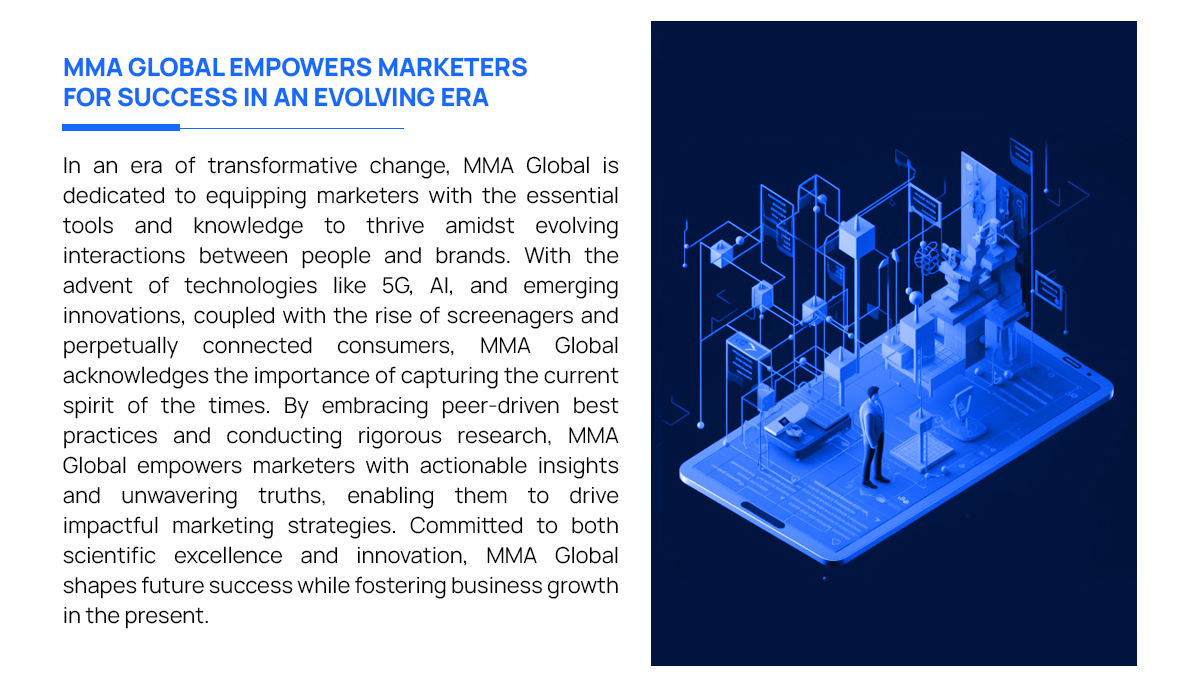 Elevating Excellence: MEmob+ Joins MMA Global as an esteemed Member in the Global Mobile Advertising Landscape
MMA Global, comprising over 800 member companies, is the world's largest trade association for the mobile marketing industry and serves as a platform that unites brands, agencies, and technology providers to shape the future of mobile advertising. MEmob+, renowned for its expertise in MarTech and data-driven solutions, proudly joins MMA Global as a Member, actively contributing to the association's mission of promoting best practices, fostering collaboration, and advancing the mobile marketing ecosystem.
With a track record of consistently delivering exceptional results, MEmob+ empowers advertisers to effectively connect with their target audiences. By solidifying its position as a pivotal player in the global mobile advertising landscape through its Membership with MMA Global, MEmob+ reinforces its commitment to excellence and further establishes itself as a trusted partner in driving successful mobile advertising campaigns.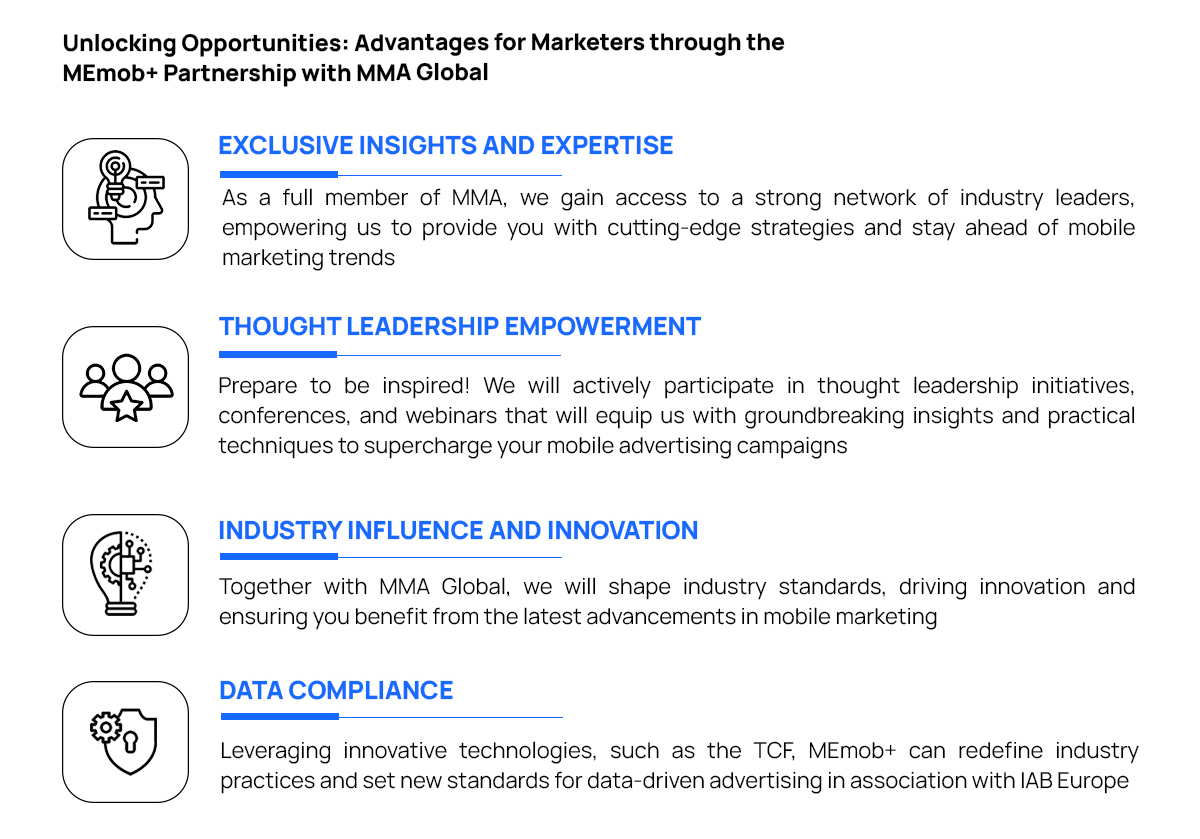 With our commitment to driving marketing excellence using pioneering technologies, this partnership signifies a pivotal moment. Count on us to deliver exclusive insights, thought leadership and industry influence to elevate your mobile advertising strategies to new heights.