Your privacy is important to us at MEmob+. We respect your privacy regarding any information we may collect from you across our website.
This website is brought to you by MEmob+ Plus FZ-LLC. We take the privacy of our website users very seriously. With this privacy policy we would like to inform you about how we process personal data within our website. Kindly read this Privacy Policy ('the Policy') carefully as it contains important information about how we will use your personal data. 
Name and Contact Details of the Responsible Party
Memob+ Plus FZ LLC
Office 206, Zee Tower
Dubai Media City P.O. BOX 72184
United Arab Emirates
Contact Person: Ihab El Yaman
Should you have any questions about our data protection measures, the processing of your data or the protection of your rights as a data subject, you can contact us and our data protection officer as follows: 
External Data Protection Officer
ePrivacy GmbH
Represented by Prof. Dr. Christoph Bauer
Große Bleichen 21, 20354 Hamburg
If you have any questions or concerns regarding your information, please contact [email protected].
If you wish to communicate directly with our data protection officer (because you have a particularly sensitive matter for example), please contact them by post, as communication by e-mail could always have security gaps. Please state in your request that your concern relates to the company MEmob+ Plus FZ-LLC.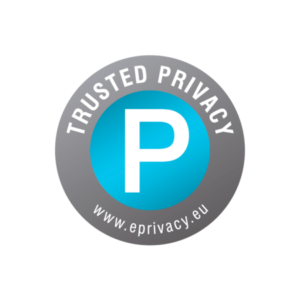 Your contact details (such as first and last name, address, e-mail address, phone number),
Your correspondence with us,
Log files with information about your visit to our website,
Online identifiers (such as cookie IDs, IP addresses, advertising IDs),
Your usage of our website (this may include monitoring how many times you visit, which pages you go to, traffic data, location data and the originating domain name of a user's internet service provider)
Customer data (such as invoice data, user profiles, address, order history, payment data),
Payment data (such as bank account number, credit card number, financial institution),
Application information if you applicate for a job at our company
General Information About Cookies
A cookie is a text file containing an identification number which, when the website is used, is transmitted to the user's computer together with the other data actually requested and stored there. The file is kept there for later access and serves to authenticate the user. Since cookies are only simple files and not executable programs, they do not pose any danger to the computer.
Depending on the settings selected by the user in their internet browser, the latter automatically accepts cookies. However, this setting can be changed and the storage of cookies deactivated or set in such a way that the user is informed as soon as a cookie is set. If the use of cookies is deactivated, some functions of the website may not be available or may only be available to a limited extent. You can prevent the setting of cookies by our website at any time by means of a corresponding setting in the internet browser used and thus permanently object to the setting of cookies.
Cookies that are already active can be deleted at any time via the settings of your internet browser or other software programs. We may work together with advertising partners who help us to make our online offer more interesting for you. In this case, cookies from partner companies may also be stored on your hard drive when you visit our website (cookies from third parties).
Session Cookies
Session cookies are used for the duration of a session and are automatically deleted when the executing browser is closed. They ensure, for example, that video and audio files can be played, that your user input is temporarily stored during the time of entry and thus the user-friendliness is improved.
Persistent Cookies
Persistent cookies remain on your end device after closing the browser. These cookies can, for example, save your user
preferences, such as language settings, and analyse user behaviour on our website. Storage duration of persistent cookies corresponds to the respective duration of the individual cookie. Afterwards they are automatically deleted.
If you want to change your cookie preference, please click here.
For further information about cookies and how to disable them please go to: aboutcookies.org
We may use your personal data for the following purposes
for corresponding with you
for processing contracts with you
in order to provide our service
to help us identify you and any accounts you hold with us
for statistical analysis
customer profiling and analyzing your purchasing preferences
for advertising and marketing purposes
fraud prevention and detection
credit scoring and credit checking-see 'Credit checking' below
customizing this website and its content to your particular preferences 
security vetting
to consider your application
We base the processing of your data on the following legal bases:
Your consent, if you have given us such consent (Art. 6 para. 1 lit. a) GDPR),
The initiation or execution of a contract with you (Art. 6 para. 1 lit. b) GDPR),
The fulfilment of legal obligations (Art. 6 para. 1 lit. c) GDPR),
The implementation of our legitimate interests (Art. 6 para. 1 lit. f) GDPR)
When processing your data, we pursue the following legitimate interests:
The improvement of our offer
The protection of our systems against misuse
The production of statistics
Marketing purposes
The storage of our correspondence with you
Providing recommendations based on user's past behaviour
Requirement or Obligation to Provide Data
Unless this is expressly stated, the provision of your data is not required or obligatory.
We store your data
if you have consented to the processing, at most until you revoke your consent;
if we need the data for the execution of a contract, at most for as long as the contractual relationship with you exists;
if we use the data on the basis of a legitimate interest, at most for as long as your interest in deletion or anonymisation does not outweigh the data;
insofar as statutory storage obligations exist, until the end of the storage periods.
Disclosure of your personal data
We may disclose your personal data to:
other companies within our group
our agents and service providers (e.g. providers of web hosting or maintenance services)
credit reference agents-see 'Credit checking' below
law enforcement agencies in connection with any investigation to help prevent unlawful activity
our business partners.
We use the Google Analytics service of Google Ireland Limited, Gordon House Barrow Street Dublin 4, Ireland (hereinafter "Google"). This service enables an analysis of the use of our internet pages and uses cookies for this purpose. For this purpose, the information generated by the cookie, such as your anonymized IP address, is transmitted on our behalf to a Google server, where it is stored and analyzed. Because on this website Google Analytics has been extended by the code "gat._anonymizeIp();". This ensures an anonymized collection of IP addresses. The anonymization of your IP address is usually done by shortening your IP address by Google
As part of the Google Analytics advertising function, remarketing and reports on performance by demographic characteristics and interests are used. The purpose of these methods is to use the information about user behavior to better tailor advertising measures to the interests of the respective users. As part of remarketing, personalized advertising may be placed on the other websites based on the user's surfing behavior on this website. In this context, advertising materials may contain products that the user has previously viewed on the website. If you have consented to your web and app browsing history being linked to your Google Account and to your Google Account information being used to personalize ads, Google will use this data for cross-device remarketing.
Most browsers accept cookies automatically. However, you can prevent the use of cookies by the settings in your browser; in this case, however, not all functions of the website can be used. You must make the settings separately for each browser that you use.
In addition, you can prevent the collection as well as the processing of this data by Google by downloading and installing the browser add-on available at the following link: https://tools.google.com/dlpage/gaoptout?hl=en
Alternatively, or within browsers on mobile devices, please click on the following link: Disable Google Analytics. This will place an opt-out cookie on your device for our websites with effect for your currently used browser. If you delete your cookies in this browser, you must click on this link again.
The data processing, in particular the setting of cookies, is carried out with your consent on the basis of Art. 6 (1) lit. a GDPR. You can revoke your consent at any time without affecting the lawfulness of the processing carried out on the basis of the consent until the revocation.
In this regard, we are jointly responsible with Google for the collection and processing of data of visitors to our website. We have therefore concluded an agreement with Google on joint responsibility regarding the processing of your data in accordance with Art. 26 GDPR. The agreement with Google also regulates in particular which security measures Google must observe. You can view the terms of the contract concluded with Google here.
For more information on the terms of use and the data privacy, please visit http://www.google.com/analytics/ or https://policies.google.com/
For our newsletter distribution we use the service MailChimp of The Rocket Science Group, LLC, 675 Ponce de Leon Ave NE Suite 5000, Atlanta, GA 30308, USA.
This allows us to analyse the newsletter usage, e.g. the number of actually opened newsletters or if and how often a link in the newsletter was clicked.
The data you enter for newsletter reception is transmitted to MailChimp.
Privacy policy of MailChimp: https://mailchimp.com/legal/privacy/
In order to object to the provision of data, you must unsubscribe from the newsletter using the link in the e-mail.
To enable us to make credit decisions about you and for fraud prevention and money laundering purposes, we may search the files of credit reference agencies (who will record the search). We may disclose information about how you conduct your account to such agencies and your information may be linked to records relating to other people living at the same address with whom you are financially linked. Other credit grantors may use this information to make credit decisions about you and the people with whom you are financially associated, as well as for fraud prevention, debtor tracing and money laundering purposes.
Information about other individuals
If you give us information on behalf of someone else, you confirm that the other person has appointed you to act on his/her behalf and has agreed that you can:
1 – Give consent on his/her behalf to the processing of his or her personal data
2 – Receive on his/her behalf any data protection notices.
Transfer to Third Countries
Data is being transferred to countries outside the European Economic Area. We only transfer personal data to third countries where the EU Commission has confirmed an adequate level of protection or where we can ensure the careful handling of personal data by means of contractual agreements or other suitable guarantees, such as certifications or proven compliance with international security standards.
USA (Standard Contractual Clauses
As a data subject, you have the following rights:
To request information about the processing of your data, as well as to receive a copy of your personal data. Among other things you may request information on the purposes of the processing, the categories of personal data processed, the recipients of the data (if a transfer is made), the duration of the storage or the criteria for determining the duration;
To receive personal data relating to you in a structured, common and machine-readable format or to transfer it to another person in charge;
To correct your data. If your personal data is incomplete, you have the right to complete the data, taking into account the purposes of the processing;
To have your data deleted or blocked;
To have the processing restricted;
To object to the processing of your data;
To revoke your consent to the processing of your data for the future and
To complain to the responsible supervisory authority about unauthorised data processing.
Version of the Privacy Policy
If our processes change, we adjust the information in this privacy policy.
Status of this privacy policy: December 2022