In today's world, businesses are leveraging Artificial Intelligence and transforming industries, bringing innovation and revolution across the lives of individuals and corporations. 
Did you know that there is a 15.7 trillion dollar GDP forecasted boost in AI by 2030?
In recent days more than 77% of devices use AI and consumers have been using machine learning technologies during different normal everyday life instances:

In our recent market survey, our data shows that executives expect AI to:

It is believed that AI can improve labor productivity by 40% and reduce business costs giving many organizations the edge they need to boost their business and set a strong base for their brand in the future.
Knowing that 7 in 10 consumers believe AI can make lives better, it is time to venture into this world and adopt the tools that can bring positive change to the brand to improve customer service.
Using AI tools can help your business become efficient, effective, and competitive leading to increased growth and profitability.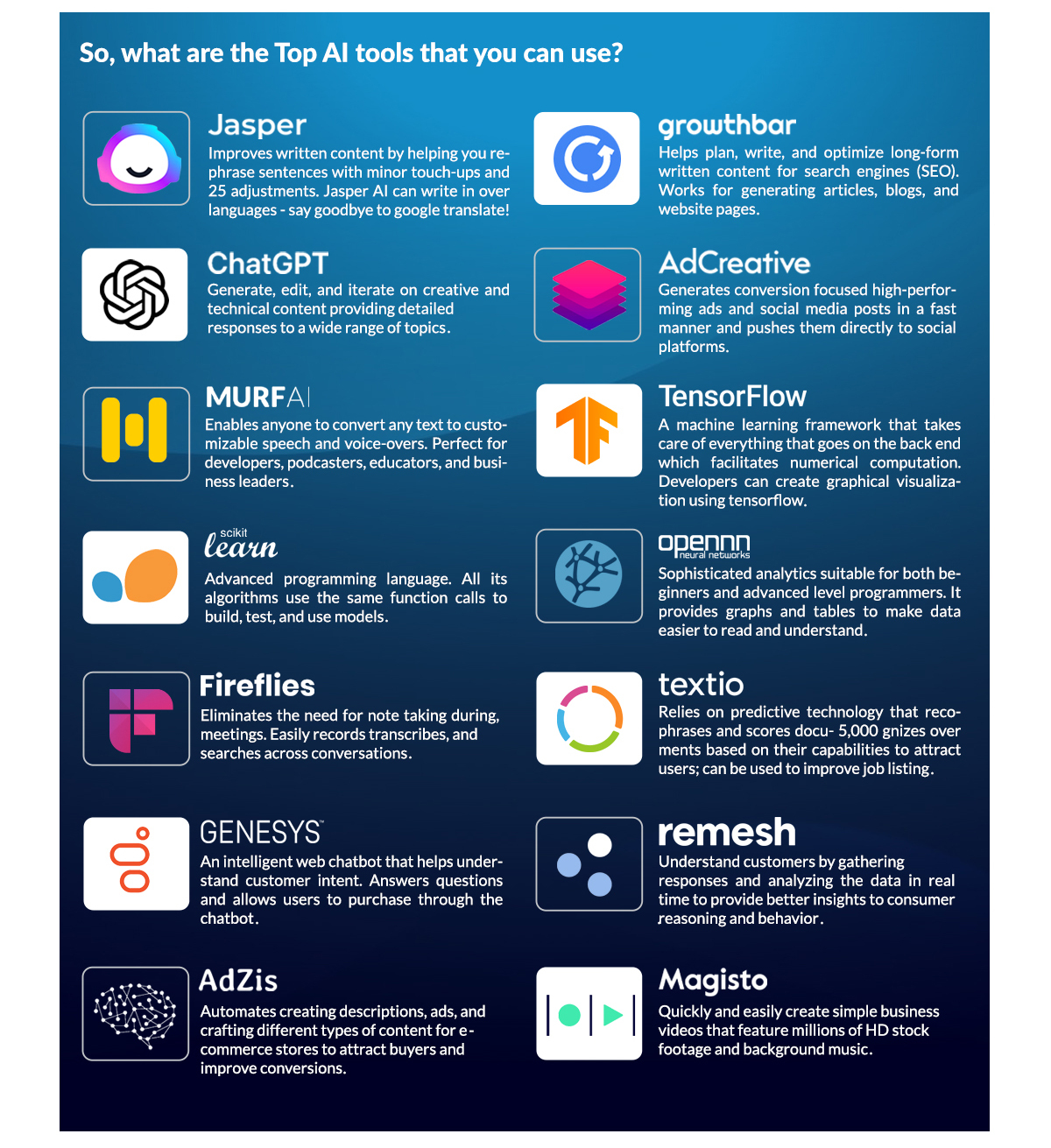 MEmob+ uses its own proprietary AI technologies and tools to analyze vast amounts of acquired data skillfully; leveraging the use of AI in products such as DSP (Demand-side Platform) to create highly targeted and effective advertising campaigns, ensuring the right message is delivered to the right audience. In addition, we utilize AI in our DMP (Data Management Platform) for optimal data segmentation and analysis that drives highly personalized, cross-channel interactions which can lead to more conversions.
The expert team at MEmob+ uses the acquired data to produce useful insights that improve internal decision-making, perfect audience targeting and consumer satisfaction, and develop better strategies to increase leads, response rates, and conversions
All in all, there are many AI tools available in the market, but as a base one needs to have a strong brand understanding in order to utilize these tools effectively and efficiently without compromising brand integrity and consumer loyalty.