To understand this, let us find out the different iterations of the internet: 
The internet has experienced substantial changes as it transitioned from Web 1 to Web 2 and is currently progressing towards Web 3.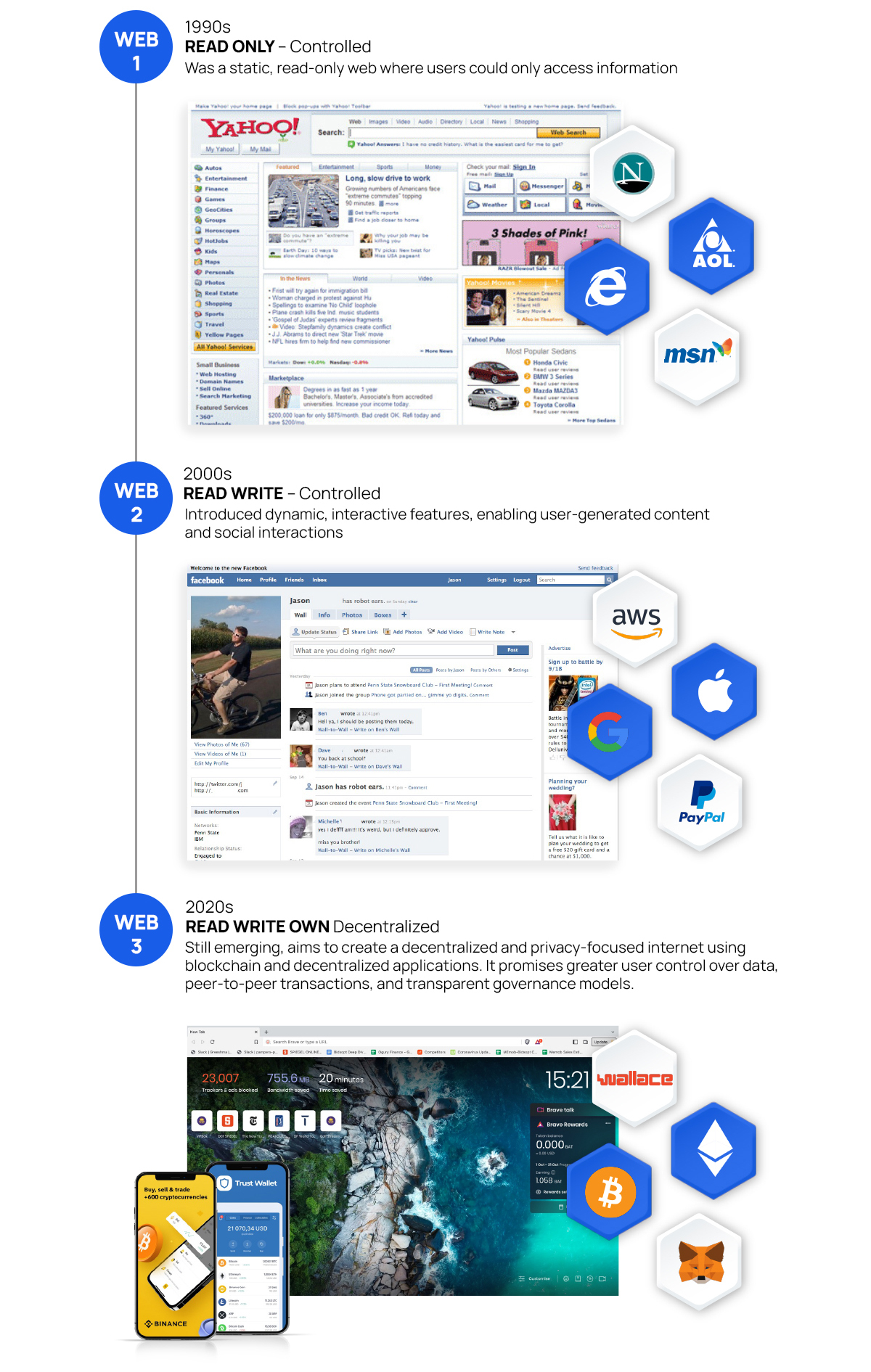 With each phase, the internet evolves, empowering users and offering new possibilities for communication, collaboration, and ownership of digital identities. The future of the internet holds the potential for a more inclusive, secure, and user-centric ecosystem.
Prominent Attributes of the Latest Web Iteration: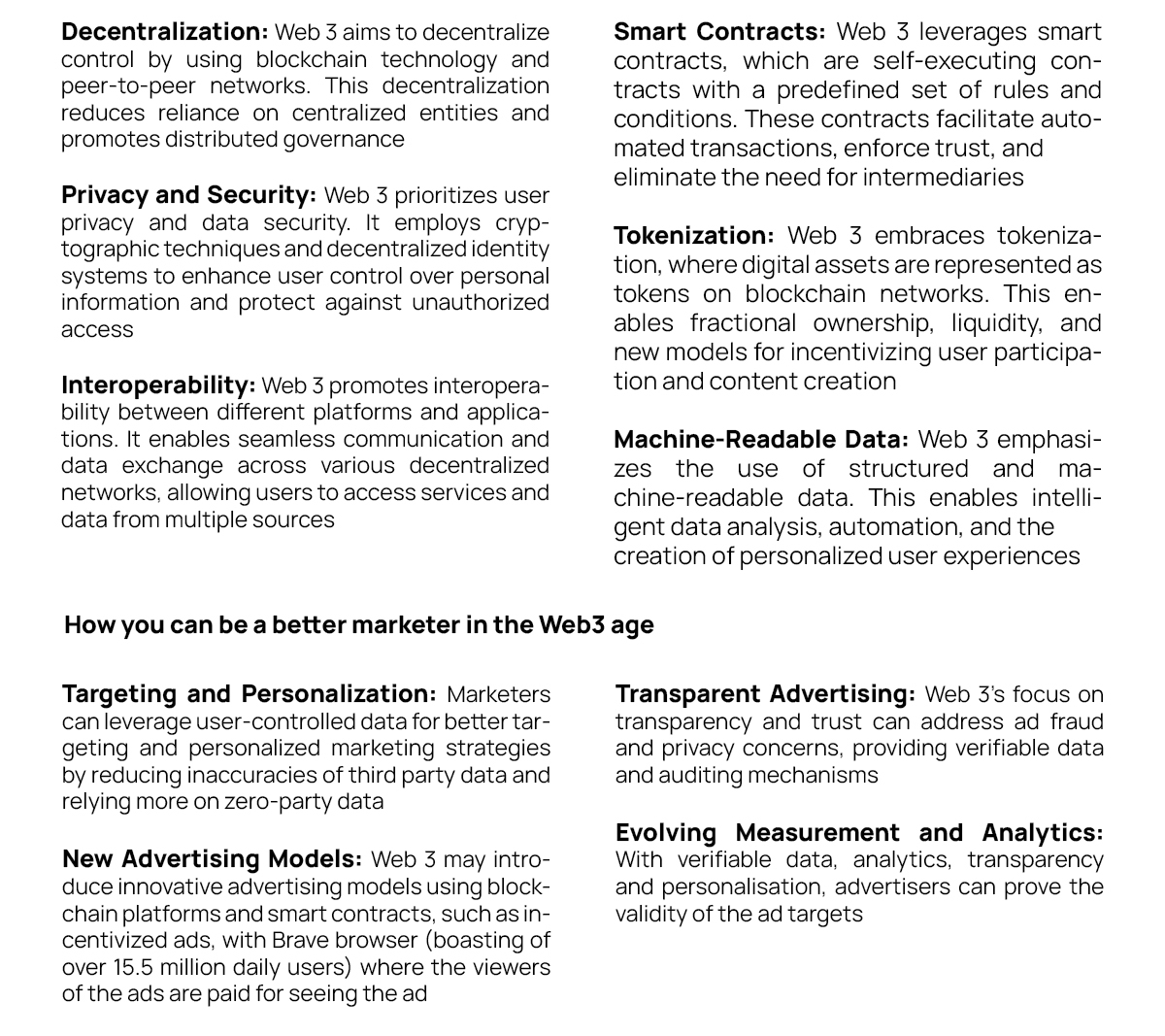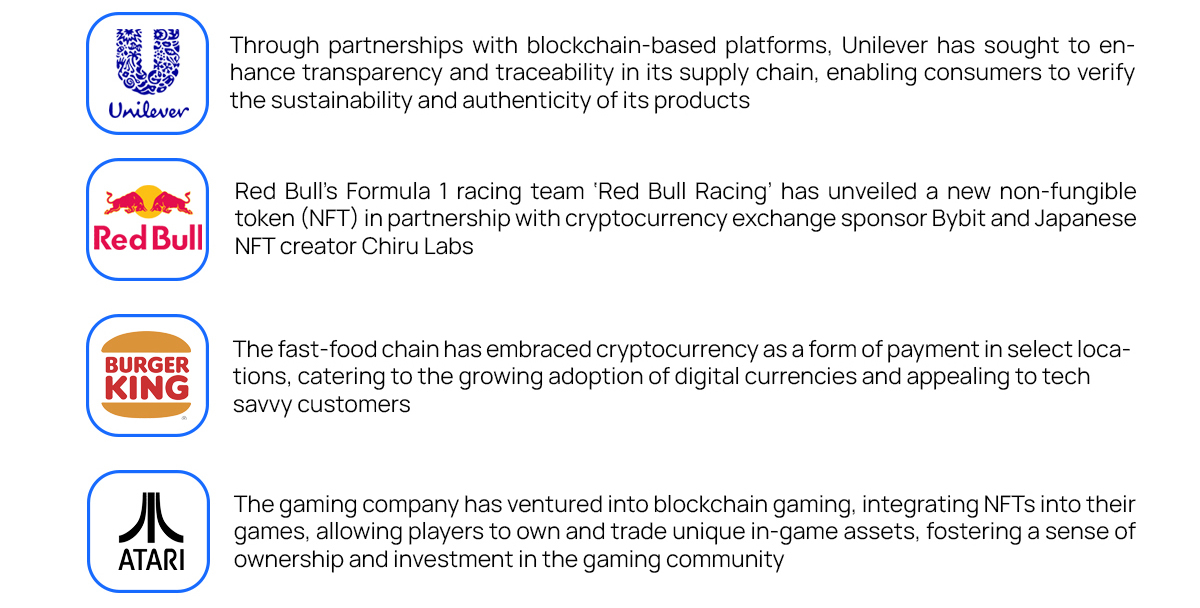 While Web 3 presents exciting opportunities for marketers, it also poses challenges. Marketers will need to stay informed, adapt their strategies, and experiment with new tools and platforms to effectively navigate the evolving landscape of Web 3.
Adoption

: Embracing Web 3 may require marketers to educate themselves and their teams about the principles and technologies underlying this new paradigm. Understanding how blockchain, decentralized platforms, and smart contracts function is crucial for effective utilization.

Technical Complexity

: Web 3 introduces technical complexities that marketers need to navigate. Integrating decentralized platforms, interacting with smart contracts, and leveraging tokenized ecosystems may require technical expertise or partnerships with specialized teams.

Emerging Ecosystems

: Web 3 is still in its early stages, and new platforms, protocols, and applications are continually emerging. Marketers must stay informed about these developments and identify the platforms and communities relevant to their target audience to effectively engage and connect with them.

Experimentation

: Web 3 encourages experimentation and innovation. Marketers need to be open to testing new tools, platforms, and strategies to understand their potential and limitations. Being willing to learn from both successes and failures will be crucial for adapting marketing approaches to the evolving Web 3 landscape.

Regulatory Environment

: Web 3 operates within a regulatory landscape that is still evolving. Marketers must stay updated on legal and compliance requirements specific to decentralized technologies, data privacy, and tokenized transactions to ensure adherence to regulations and maintain consumer trust.

Skill Development

: Marketers may need to acquire new skills or collaborate with experts in blockchain, decentralized technologies, and data analytics to effectively leverage Web 3. Investing in upskilling or partnering with specialists can help marketers overcome technical barriers and seize the opportunities presented by this new era.
How can MEmob help you leverage Web3 to your customers:
Blockchain with MEmob+ Tech Lab will help you in powering trust and transparency in marketing.
Metaverse Strategy Development: MEmob Tech Lab offers a full range of Web 3 services, including Metaverse strategy development, as pioneers in Blockchain innovation. Whether it is a short or a long term strategy, the Tech Lab will prepare your company for a new transition and help you choose Web3 elements that prepare your brand for the future.
Advanced NFT and marketplace: MEmob+ Technology Lab offers an end-to-end solution that enables NFT creation using the latest technologies with unique features. The dynamic NFTs are designed and developed in collaboration with your team to solve business challenges and achieve your marketing goals. MEmob+ marketplace also enables you with a channel to market and mint your NFTs and acquire a new revenue stream.
NFT and Metaverse content production studio: It's time to embrace innovation and creativity by launching strategic experiences that aim at engaging your next generation of consumers who will grow with your brand. MEmob+ tech lab has a fully equipped NFT and Metaverse production studio that helps you ideate, create and develop a new channel for communicating with your audience.