The back-to-school (BTS) season is a crucial period for retailers and businesses alike, representing a time of heightened consumer activity and significant revenue potential. As the anticipation of the new academic year builds, parents, students, and educators embark on a quest to equip themselves with all the essentials for a successful start. In this dynamic landscape, staying ahead of the curve and gaining valuable insights into the preferences and behaviours of key demographics is paramount to achieving success.
BTS is typically the second largest spending event for families after the holiday season, which causes shoppers to be heavily motivated by deals. With prices of school supplies increasing 23.7% in the past two years, BTS shoppers' need for a bargain is even more palpable. Nearly six in 10 parents say they would be willing to splurge for the right reasons, like treating their child or allowing their child to express themselves. Retailers that can understand the drivers of splurging may be able to capitalize on those willing to part with a little extra cash.
1. Back-to-School Shopping: Who's Calling the Shots?
Parents' Decisions for Preschoolers, Grade Schoolers, and Teens

: For preschoolers, grade schoolers, and teens, it is their parents who will be making the back-to-school shopping decisions. In general, parents will be focusing on essential school supplies like stationery, clothing, and food.

Students Aged 18 – 24 Making Independent Decisions

: In contrast, students aged 18 to 24 years will be making their own purchase decisions and are looking for inspiration on how they can put their best foot forward when the term starts.

Gender-Specific Preferences

: Female students are focusing more on personal care and beauty products, while their male counterparts are gravitating towards the latest electronics such as laptops and phones.

2. Top Product Categories That Rule the Market
To optimize your back-to-school offerings, understanding the most sought-after product categories is crucial. While the specific trends may vary each year, it is essential to keep an eye on popular items. According to recent data, typical top product categories include:
School Supplies

: School supplies, such as notebooks, backpacks, and stationery, account for a significant portion of back-to-school shopping, making up approximately 71% of the demand.

Apparel & Shoes

: Clothing and footwear are also essential for students heading back to school, representing around 56% of the back-to-school market. 

Food & Beverage

: Though not as dominant as school supplies or apparel, food and beverage items still play a significant role in back-to-school shopping, contributing to approximately 29% of the overall demand.

Electronics

: Technology-related products like laptops, tablets, and smartphones remain in high demand among students, making up approximately 21% of the back-to-school market.
By aligning your inventory with these popular categories and focusing on school supplies, apparel & shoes, food & beverage, and electronics, you can maximize your sales potential during the back-to-school season.
4. What Really Drives Back-to-School Shoppers' Decision-Making?
When it comes to back-to-school shopping in MENA countries, several factors play a significant role in influencing shoppers' decisions. Based on the percentage of importance rated by back-to-school shoppers, the key factors are as follows:
Quality

: The quality of products ranks high among back-to-school shoppers, with 57% considering it a crucial factor. Parents and students alike seek durable and reliable items to ensure they last throughout the academic year.

Price

: Affordability is a major concern for back-to-school shoppers, with 54% rating price as a significant factor. Finding budget-friendly options for school supplies and essentials is a top priority for many families.

Discount

: Discounts and promotions play a notable role, with 34% of shoppers considering them important. Special offers and deals during the back-to-school season can influence purchase decisions and attract budget-conscious consumers.

Brand

: Approximately 31% of back-to-school shoppers prioritize established brands. Brands with a reputation for quality and reliability hold sway in the decision-making process.

Easy to Buy

: For 21% of shoppers, convenience in the purchasing process is crucial. Easy and hassle-free shopping experiences, both online and in physical stores, are valued by this segment.

Quick to Buy: A smaller percentage, around 16%, emphasizes the importance of swift purchasing. Shoppers in this category seek streamlined checkout processes and efficient service to save time during their busy back-to-school preparations.

5. Most Visited Sources of Pre-Purchase Information 
When it comes to researching products before making a purchase, kids and Gen Z predominantly turn to three primary sources. Approximately 40% rely on social media platforms for product information, where influencers and peers play a significant role in shaping their preferences. Around 53% of this demographic use websites, especially mobile websites, to gather information about products and promotions. Additionally, 29% of young consumers are influenced by in-game ads while playing their favourite games. To capture their attention effectively, businesses should invest in social media marketing, mobile-friendly websites, and consider advertising within popular gaming platforms.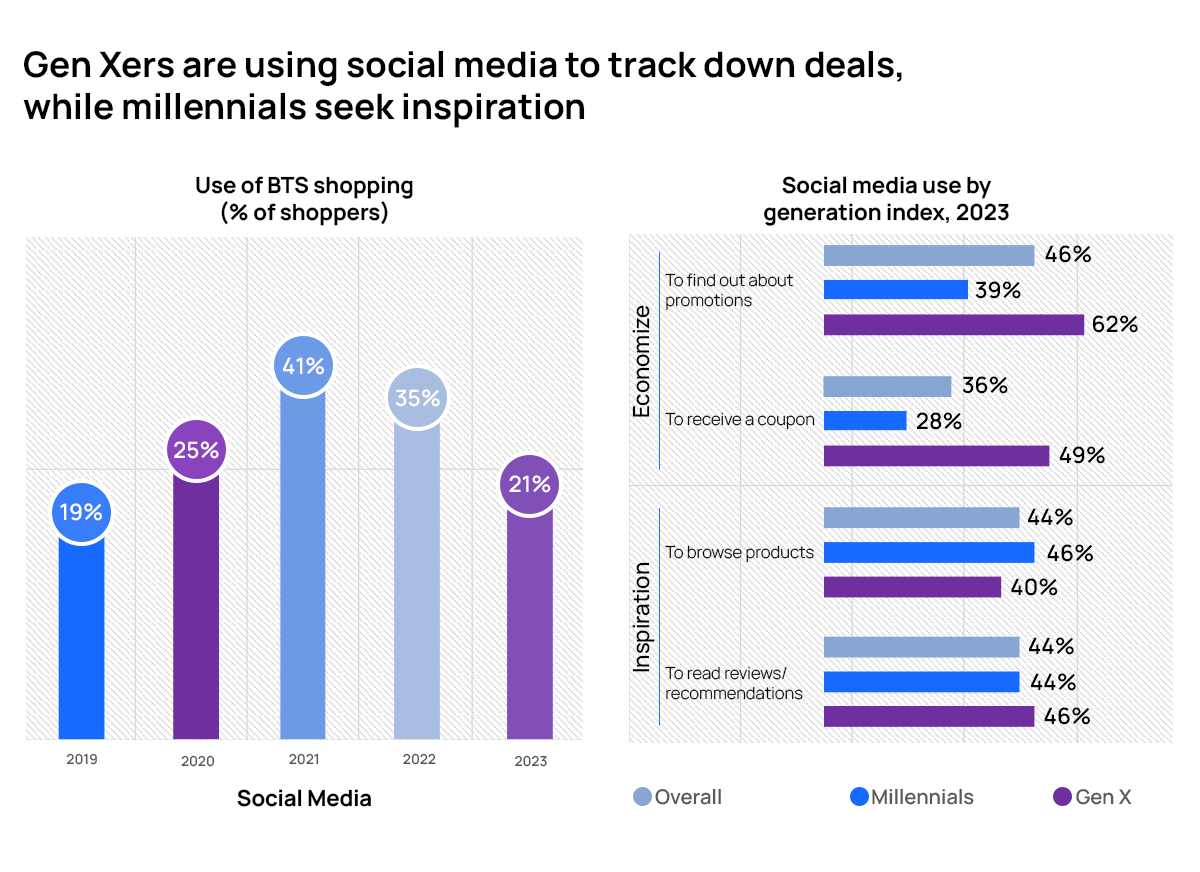 5. Highest Visitations & Purchases: To ensure a successful back-to-school season, understanding peak visitation and purchasing periods is vital. Retailers often experience a surge in foot traffic and sales during specific times leading up to the start of the new school year. Identifying and capitalizing on these high-traffic periods will allow businesses to create targeted marketing campaigns and promotions to attract more customers. Additionally, offering back-to-school sales, discounts, and promotions during these times can further boost your sales potential.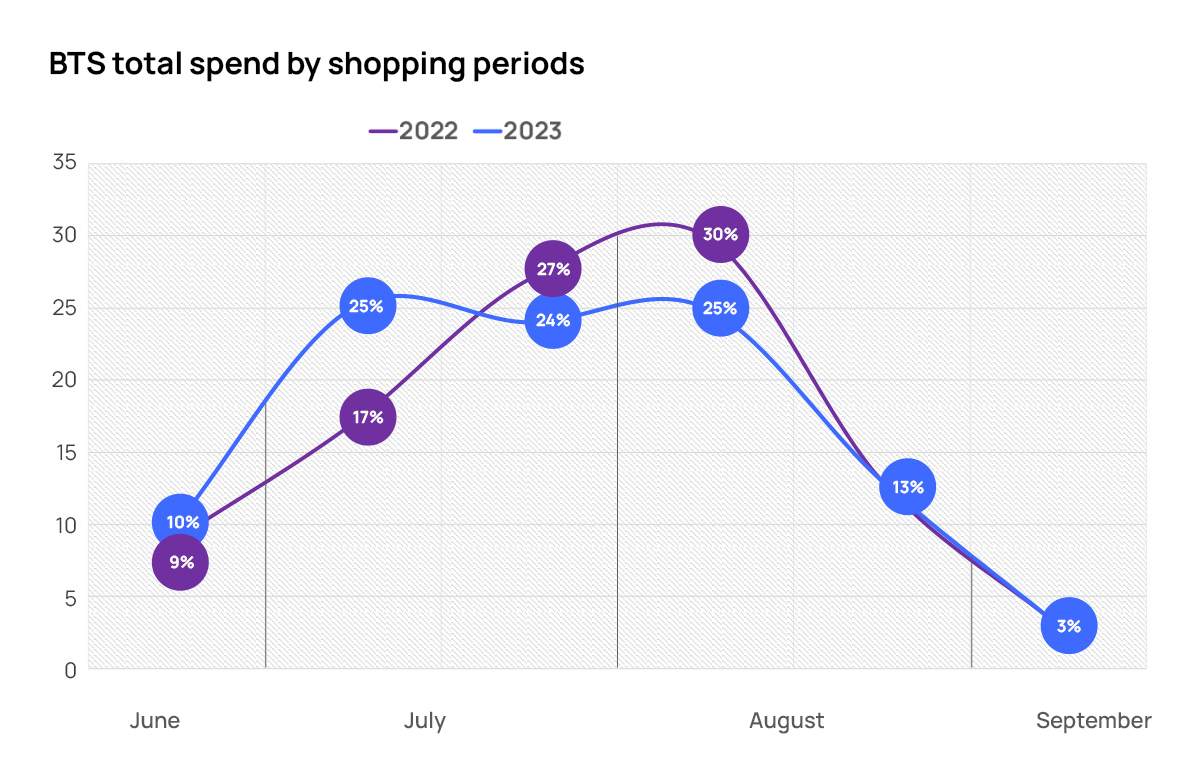 6. BTS Search and Engagement Hits an All-Time High
During this time of year, back-to-school online searches consistently reach their peak. These search queries are showing a significant 15% year-on-year increase, with mobile searches experiencing a staggering 20X growth rate compared to desktop searches. To make the most of this trend, it has become imperative for advertising campaigns to prioritize mobile-friendliness. By ensuring their campaigns are optimized for mobile devices, advertisers can unlock the greatest rewards and effectively reach the growing number of back-to-school shoppers on the go.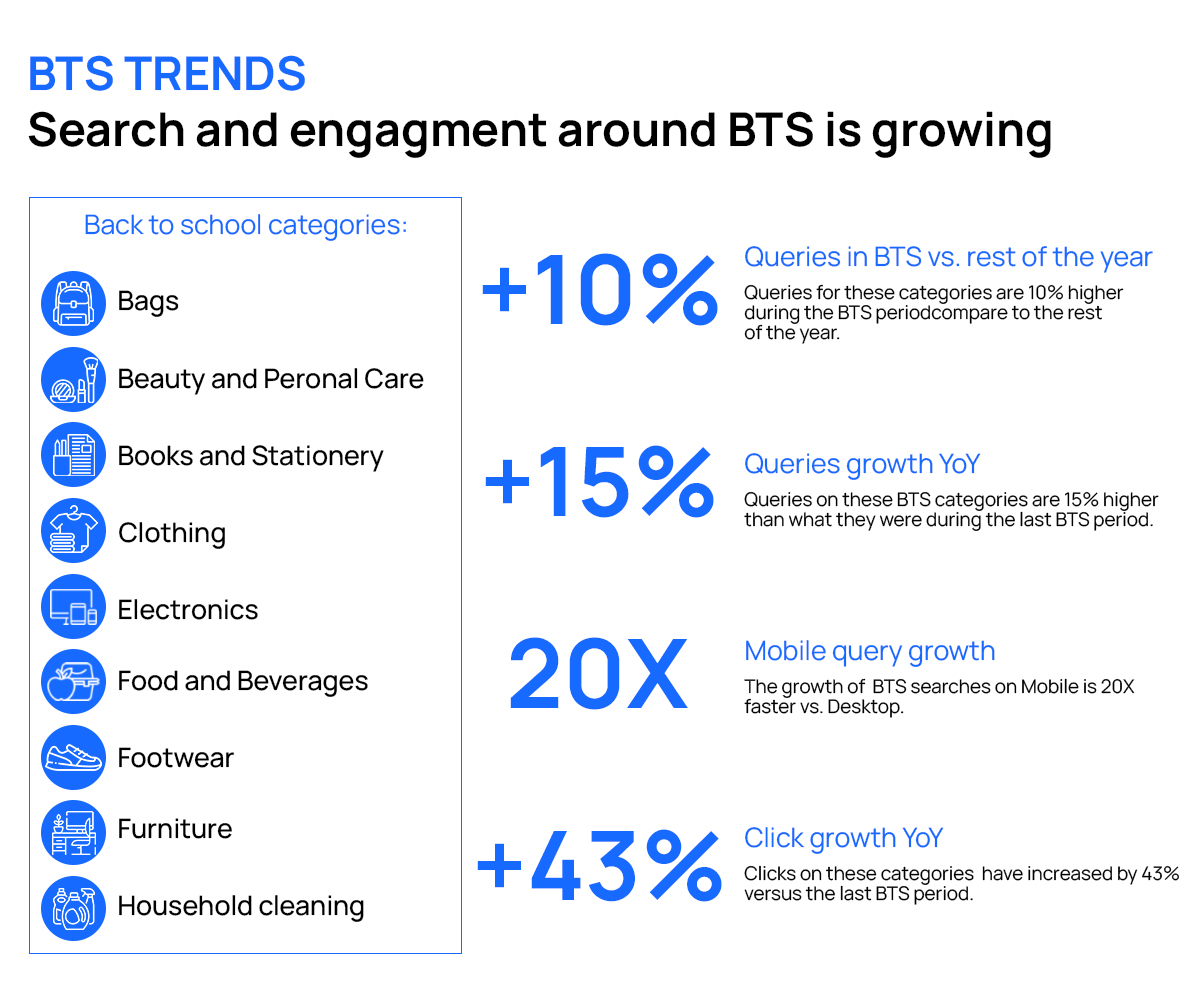 7. Most Preferred Payment Methods: In the era of varietal transactions, understanding the preferred payment methods among kids and Gen Z is essential. Reports highlight that in the next 5 years, 60% of the transactions will be through digital wallets and a further 25% through credit/ debit cards, and less than 3% of the transactions will be with cash. Mobile payment platforms, such as Apple Pay, Google Pay, and digital wallets, are gaining popularity. Moreover, Buy Now Pay Later (BNPL) services are also becoming increasingly popular among young consumers. By offering a wide range of secure and convenient payment options, businesses can enhance the shopping experience and drive higher customer satisfaction during the back-to-school season.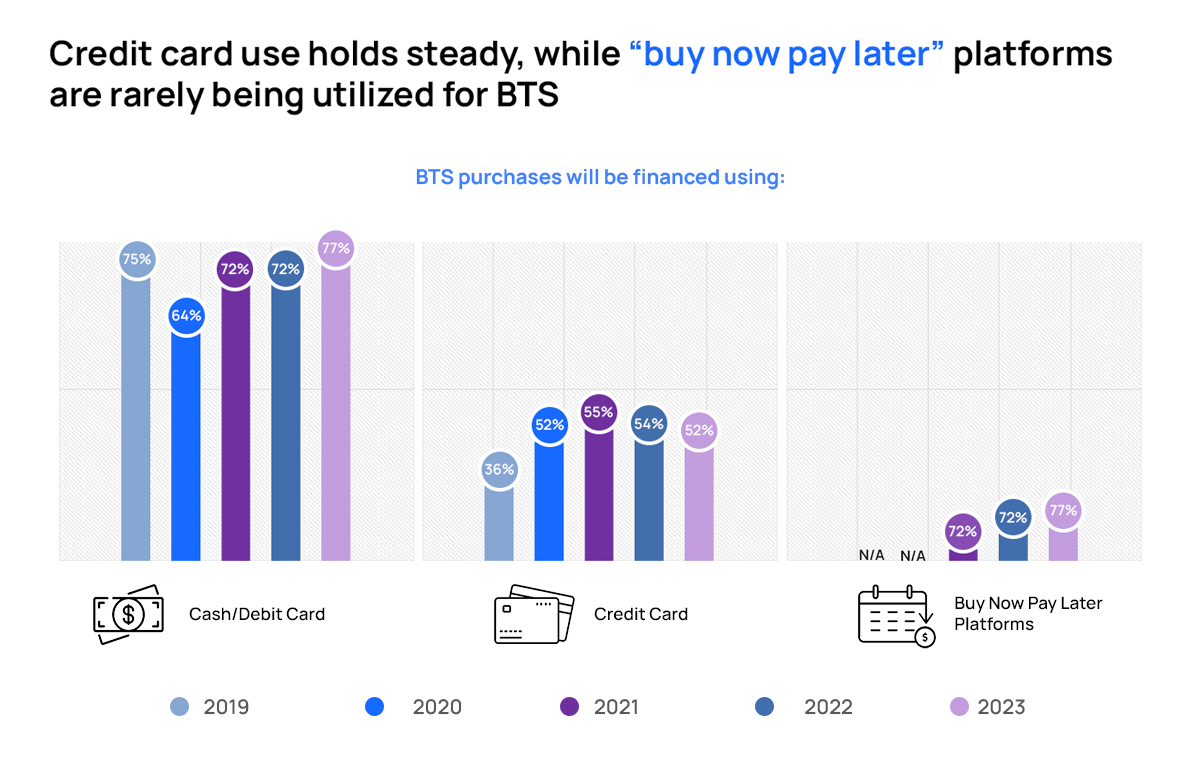 Time to Rule Back to School with MEmob+
Marketers, the guessing game is over! It's time to stop speculating and wasting money on the wrong target audiences. With MEmob+'s predictive analysis and real-time mobility insights, audience targeting has never been easier. Our experts are here to guide you with precise data-driven insights to strategically tailor your brand's marketing efforts to capture the attention of your niche BTS audiences and maximize the campaign effectiveness leading to higher conversions.
1. MEmob+ Predictive Analysis Knows Your Audience by Tapping into the Power of real-time location visitations 
Enriched Audience Insights, allowing you to delve into the profiles of the audience reached, including key demographic, psychographic, technographic, and behavioural data.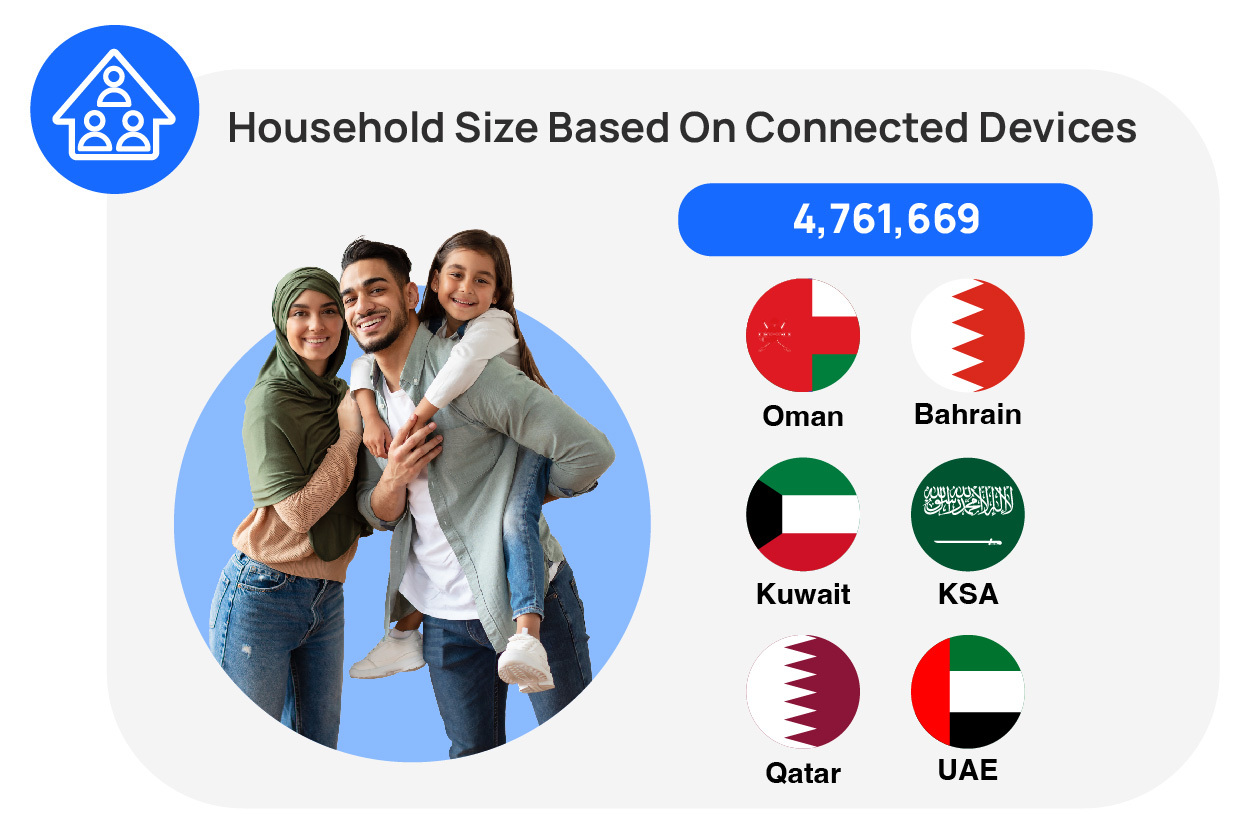 Our location intelligence technology Allpings helps us to identify households including females with children who shop, travel, & prefer luxurious lifestyles, and mapped their location data by identifying their most recent & frequent visits to supermarkets, grocery stores, schools, play areas, & relevant retail stores. Using a deep understanding of BTS niche segmented audiences' content preferences & behavior, we understand their online & offline behavior, particularly in shopping and leisure environments thus leading to a high propensity to convert.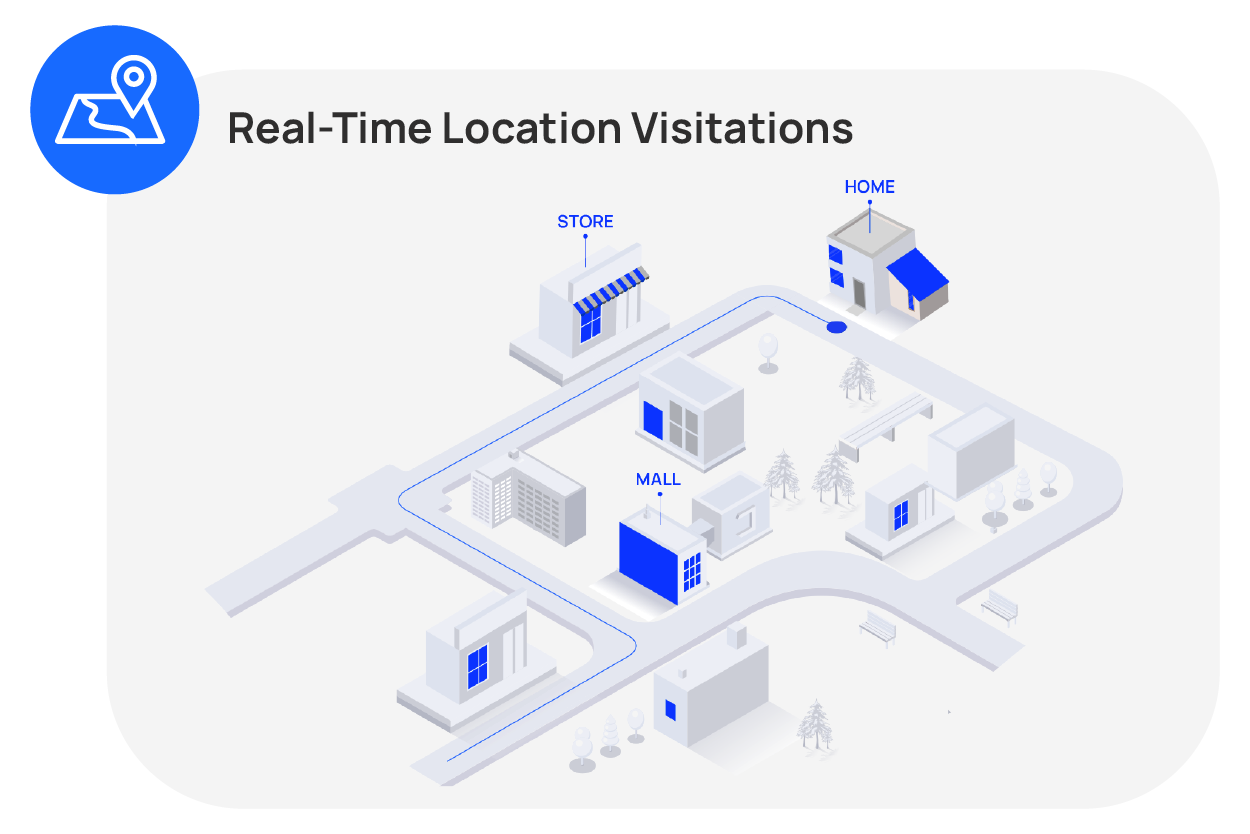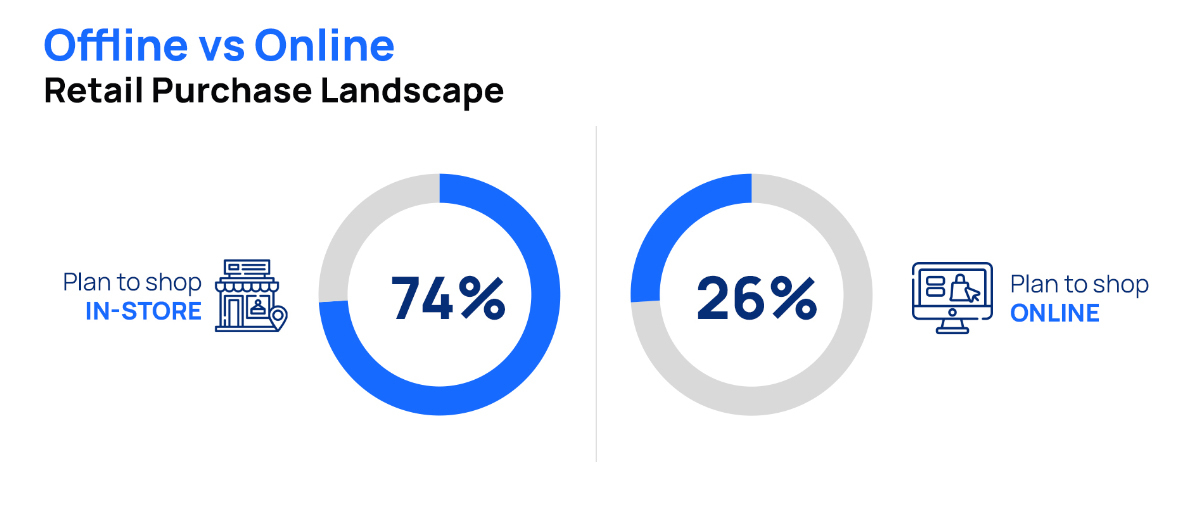 Shopping online is convenient but in-store still wins! Plan your driving footfall to your stores with MEmob predictive analyses for people's movement and next shopping destination.
Click here to boost your  In-Store Sales with MEmob+
2. Peek into your audience's favorite mobile websites and in-app, target them on their preferred channels.  
With our data-driven in-depth insights about the BTS audience's behavior, interests, and preferred channels enable us to reach the niche segmented audiences by targeting them across digital channels including their preferred social media channels, such as META, Snapchat and MWeb, and In-Apps. With MEmob+'s UniChannel solution, achieve unified ad delivery across multiple channels like Meta, TikTok, Snapchat, and others. Gain access to comprehensive audience targeting reports to refine marketing strategies.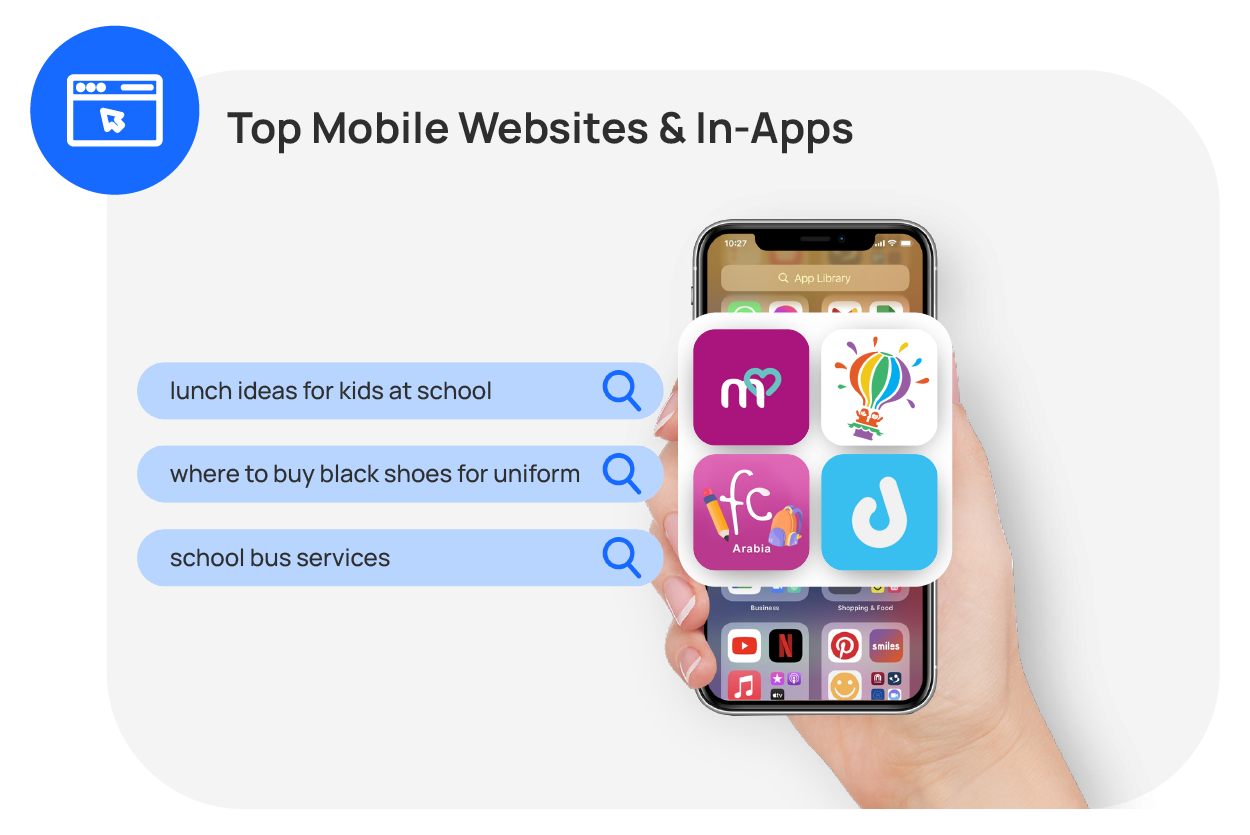 3. Capture your audience's attention with interactive ads during the Back to School (BTS) season
Imagine showcasing your BTS products through interactive try-on features, allowing shoppers to virtually "try before they buy." Or offering back-to-school-themed puzzles and challenges that keep students entertained while subtly promoting your brand.
Won't it be more engaging? Rich Media ads go way beyond traditional static ads. With our blueprint – creative solutions, you can now create captivating campaigns that resonate with your audiences and thus effectively engage them as well as capture their attention.   Its engaging nature encourages users to spend more time interacting with the ads, fostering a deeper connection with your brand.  With a range of interactive features such as gamification,  rich media ads elevate customer interactions to a whole new level. These dynamic and immersive experiences leave a lasting impact on potential customers, driving better engagement and enhancing the effectiveness of your advertising efforts.
Dive Into your audience's digital footsteps For Precise Targeting With Memob+'s Predictive Location Data Insights 
Click here to Plan your BTS strategy with MEmob+