When we think of Christmas, our minds often gravitate toward Western countries; however, it may be intriguing for many to discover that Christmas is celebrated in diverse cultural settings, including countries within the Gulf Cooperation Council (GCC). The unique blend of cultures adds a fascinating dimension to Christmas traditions in the Gulf Region.
Christmas Celebrations in the GCC
The GCC embraces the holiday season with unique traditions and festivities that give a glimpse into the Christmas transformation offering a range of activities and events that cater to diverse preferences.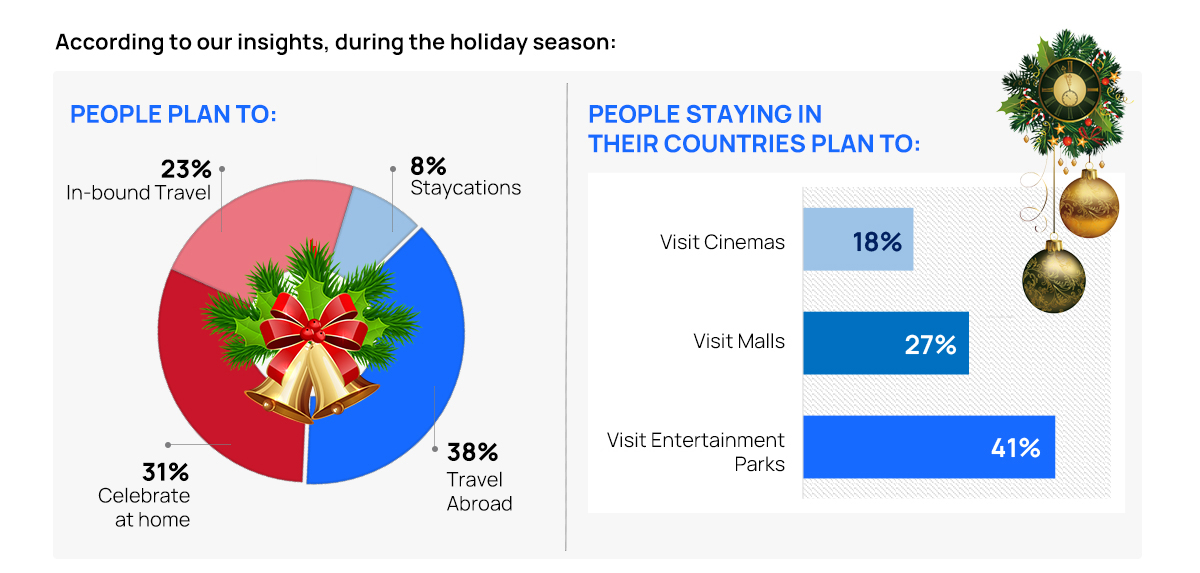 It is also noteworthy that 62% of people in the GCC area think that decorating for Christmas is important and most of them go about shopping and upgrading their decorations year on year.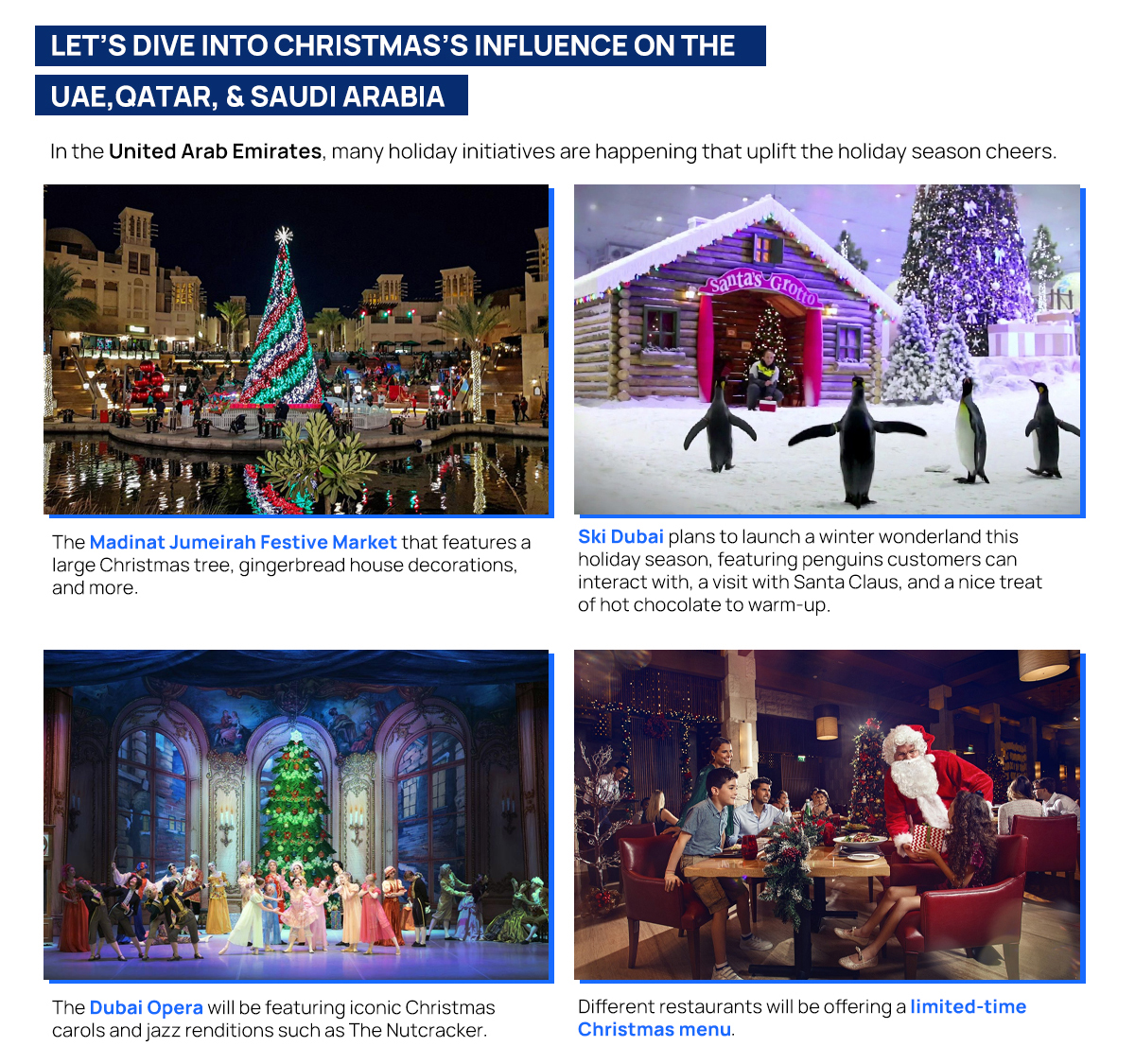 In Qatar and Saudi Arabia, Christmas is not as widely celebrated as in some other countries. However, there is a noticeable presence of the holiday season. Some shops may choose to decorate their storefronts, and you can find Christmas brunch events and tree lightings taking place in specific hotels and venues.

In all the above three countries, there is an uptick in sales as people engage in gift shopping during the holiday season, despite Christmas not being a major cultural or religious holiday in these regions.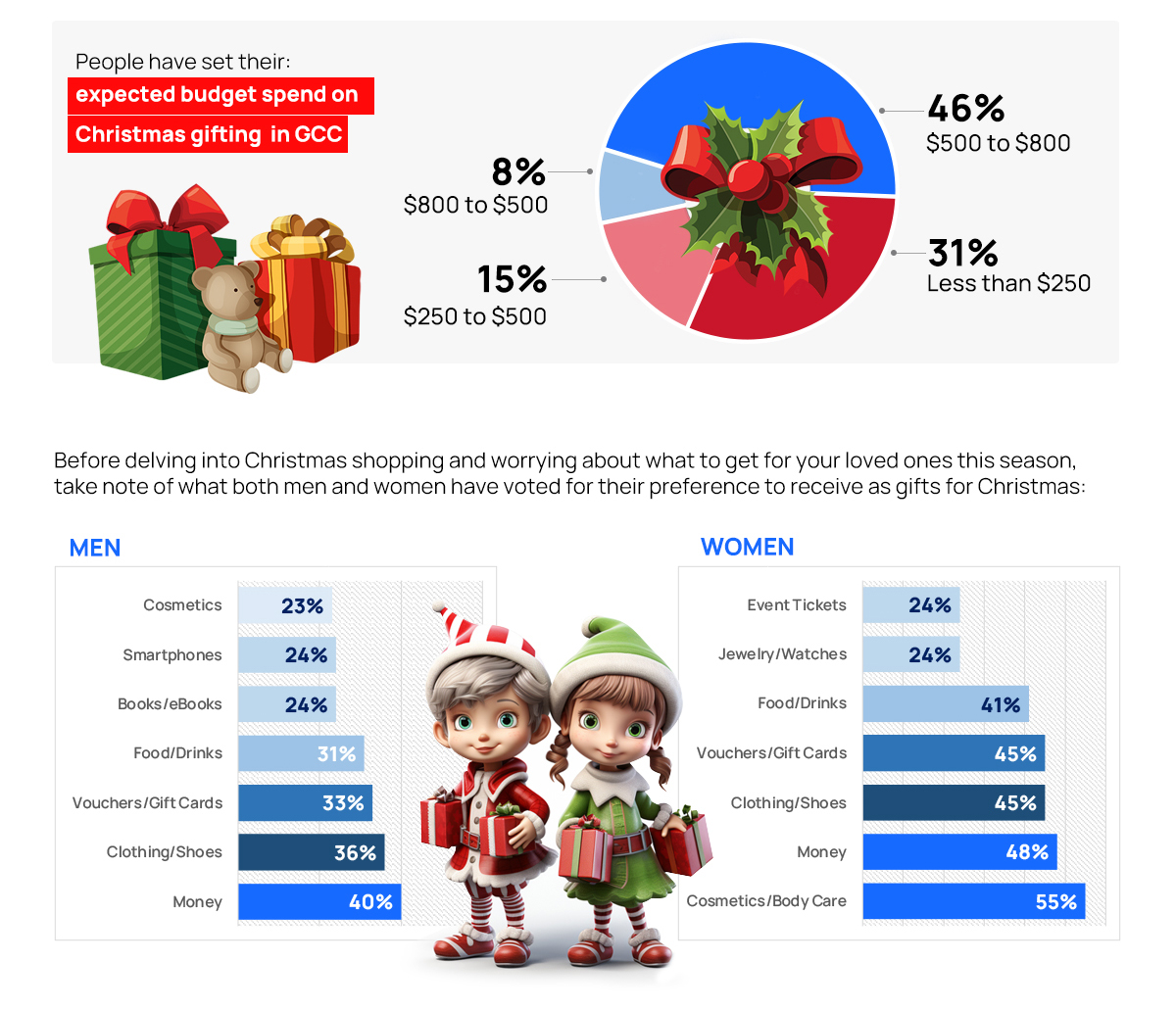 While Christmas may not be as widely celebrated as in Western countries, the GCC has its own blend of traditions and festivities that cater to diverse preferences. From travel plans to local activities and decorating, the region embraces the holiday spirit in its own way.
In this era of data-driven marketing, understanding the preferences and behaviors of your target audience during the holiday season is paramount. That's where MEmob+ steps in; we offer invaluable insights and data analytics to help businesses of all sizes and from all industries create precisely targeted advertisements.
This sort of targeted advertising does not have to be limited to the digital world, but it can also be incorporated into the window displays at the stores.
As we navigate through this festive season, MEmob+ stands as your ally:
Our insights go deep into the realm of clothing preferences. And given that many of us find joy in gifting apparel during the holidays, stores now have a golden opportunity. By understanding and strategically featuring what resonates with individuals in clothing, your storefront becomes a magnetic force, effortlessly pulling in passersby and turning casual onlookers into delighted customers.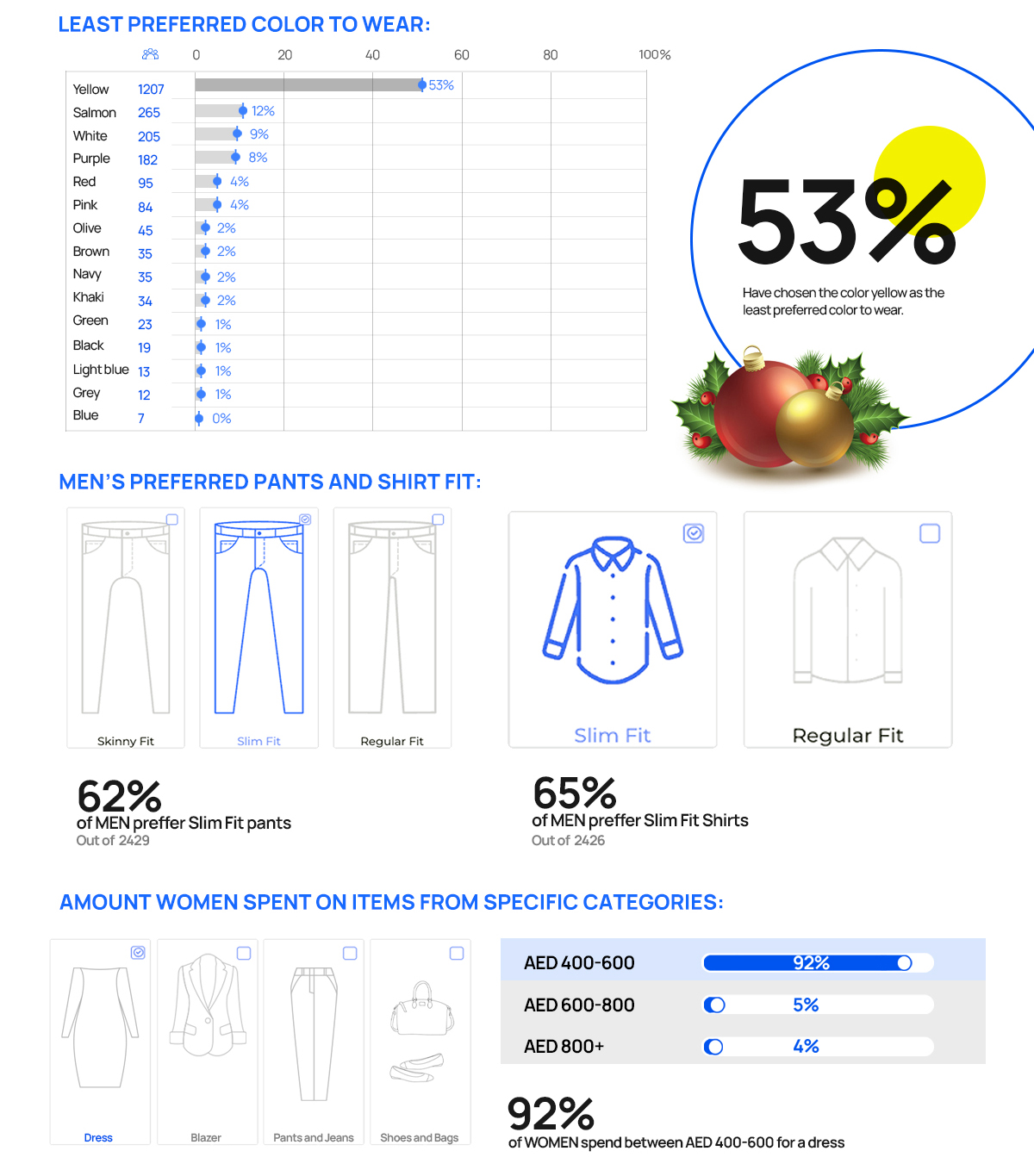 In this aspect, your store emerges not just as a destination but as a celebration of style and personal connection. Overall, with MEmob+, we can help brands tailor their holiday campaigns to align with the preferences of their audiences ensuring that their offerings shine like the brightest star on a Christmas tree.
With the ability to craft online and offline advertising strategies that resonate with the desires of consumers, brands can make a lasting impact, increase visibility, and watch their sales sparkle this holiday season.
So, this Christmas, consider the magic of data-driven marketing to light up your brand's presence and make it a season to remember.
Interested in getting more detailed insights for a deeper understanding of your target audience? Contact us now!