Seizing the center stage of digital innovations, in the heart of Cologne, Germany, digital innovators from across the globe gathered for Europe's leading digital marketing tech event on the 20th and 21st of September—DMEXCO 2023!
Thriving with innovation and creativity, MEmob+ took the opportunity to attend this electrifying digital industry event and uncover what the future holds.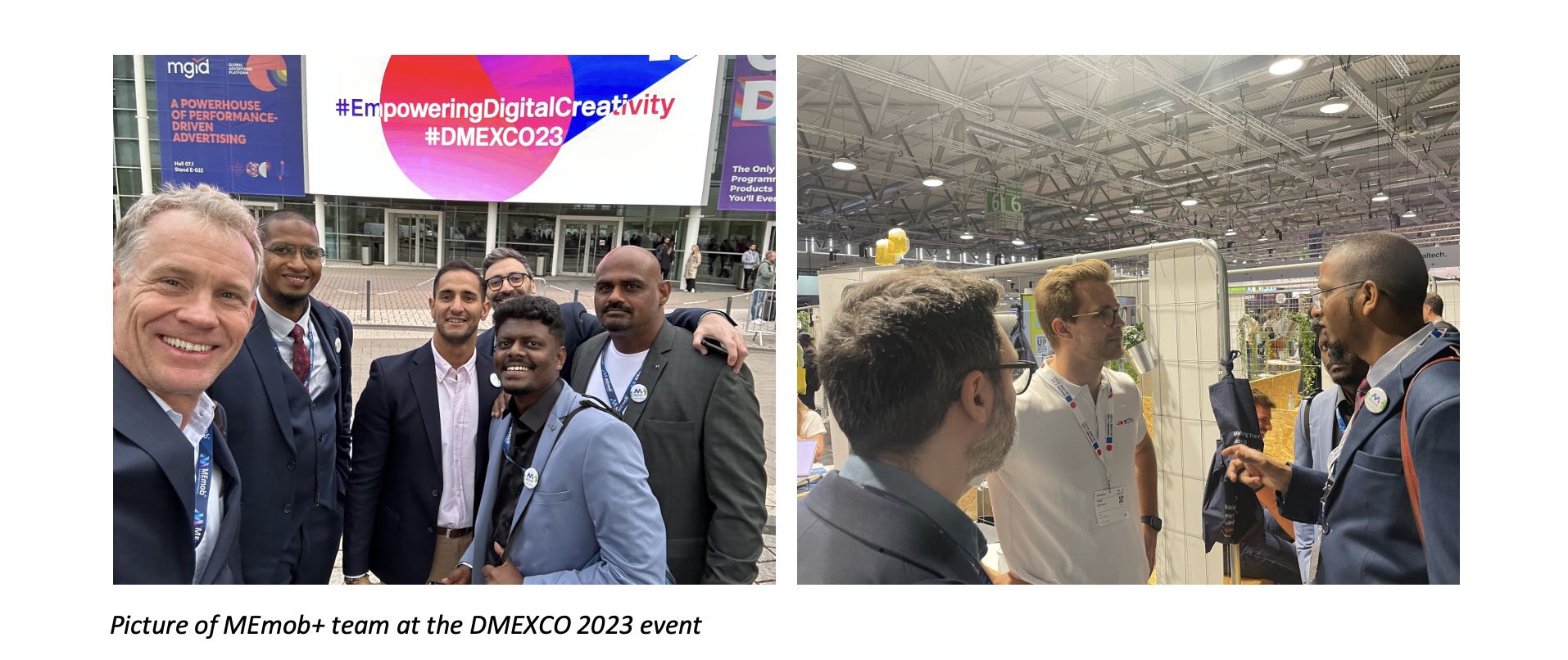 With the dynamic motto of this year's event being "Empowering Digital Creativity," the conference showcased the essence of the digital landscape by bringing together over 800 international speakers, 40,000 trade visitors, and 650 exhibiting companies.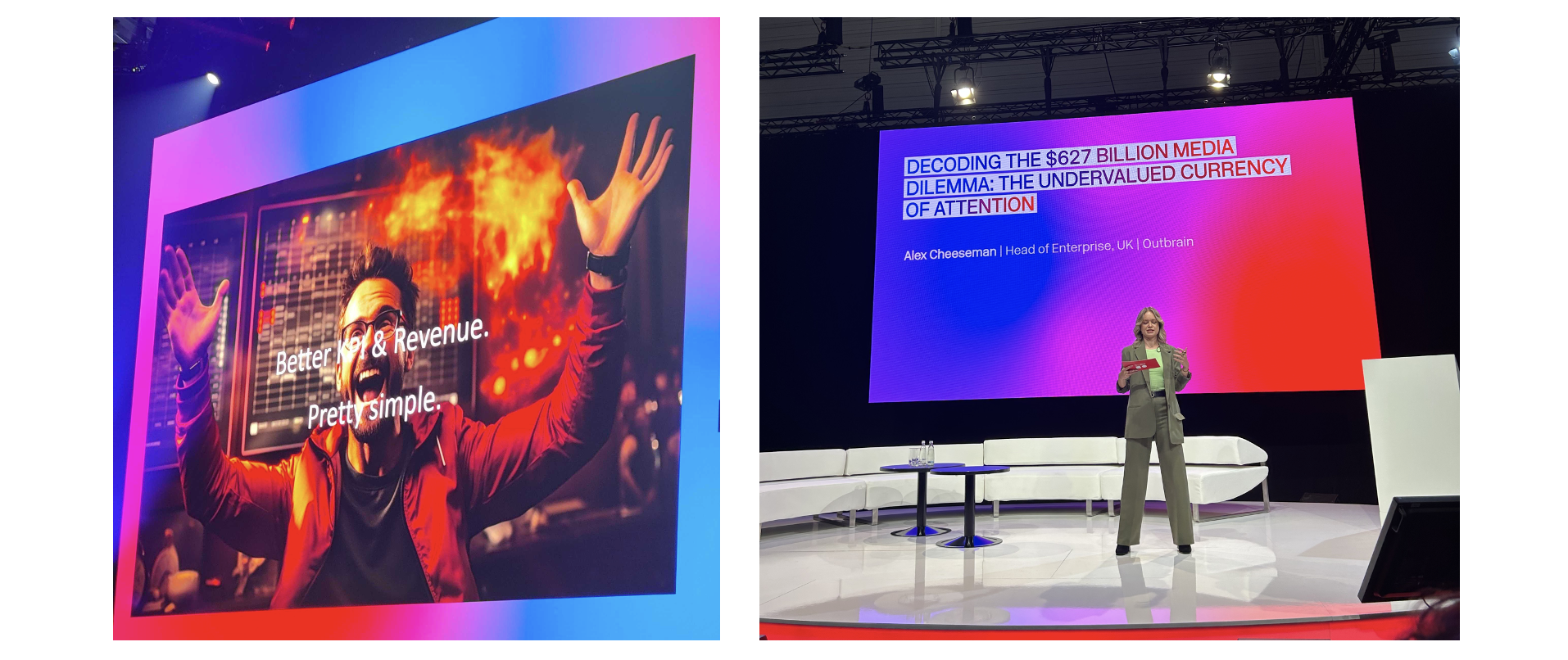 Standing at the intersection of innovation and technology, showcasing the entirety of the digital industry, the event explored the latest digital trends. It discussed a wide variety of future industry topics, from martech, corporate digital responsibility (CDR), Web3, and artificial intelligence, to diving into brand safety, commerce, social content transformation, online advertising, AI, data & analytics, and performance marketing.
When discussing innovation and creativity at DMEXCO 2023, AI technology and data solutions were notably present. Under this overarching theme, they took center stage, promising an exciting fusion of creativity and data expertise, with one of the most asked questions being "How does new technology and data impact creativity?"
Data-Driven Artistry: Aude Gandon's Vision for Modern Marketing at Nestle
Among the speakers who graced the stage, Aude Gandon, the CMO of Nestle, highlighted in her keynote, "A new era of creativity," mentioning, "In a realm where machines echo patterns, marketers emerge as the heralds of novel ideas," adding, "Marketing is a blend of science and art. The science of the new digital tools, the science of the new data, is in service of the thing we've always known and done, which is the art of creativity." Knowing that Nestle's exceptional use of data to target audiences and AI to craft a staggering 5000+ content pieces from just 7 Master Assets stood as an example of how to best utilize data and AI to achieve maximum ROI.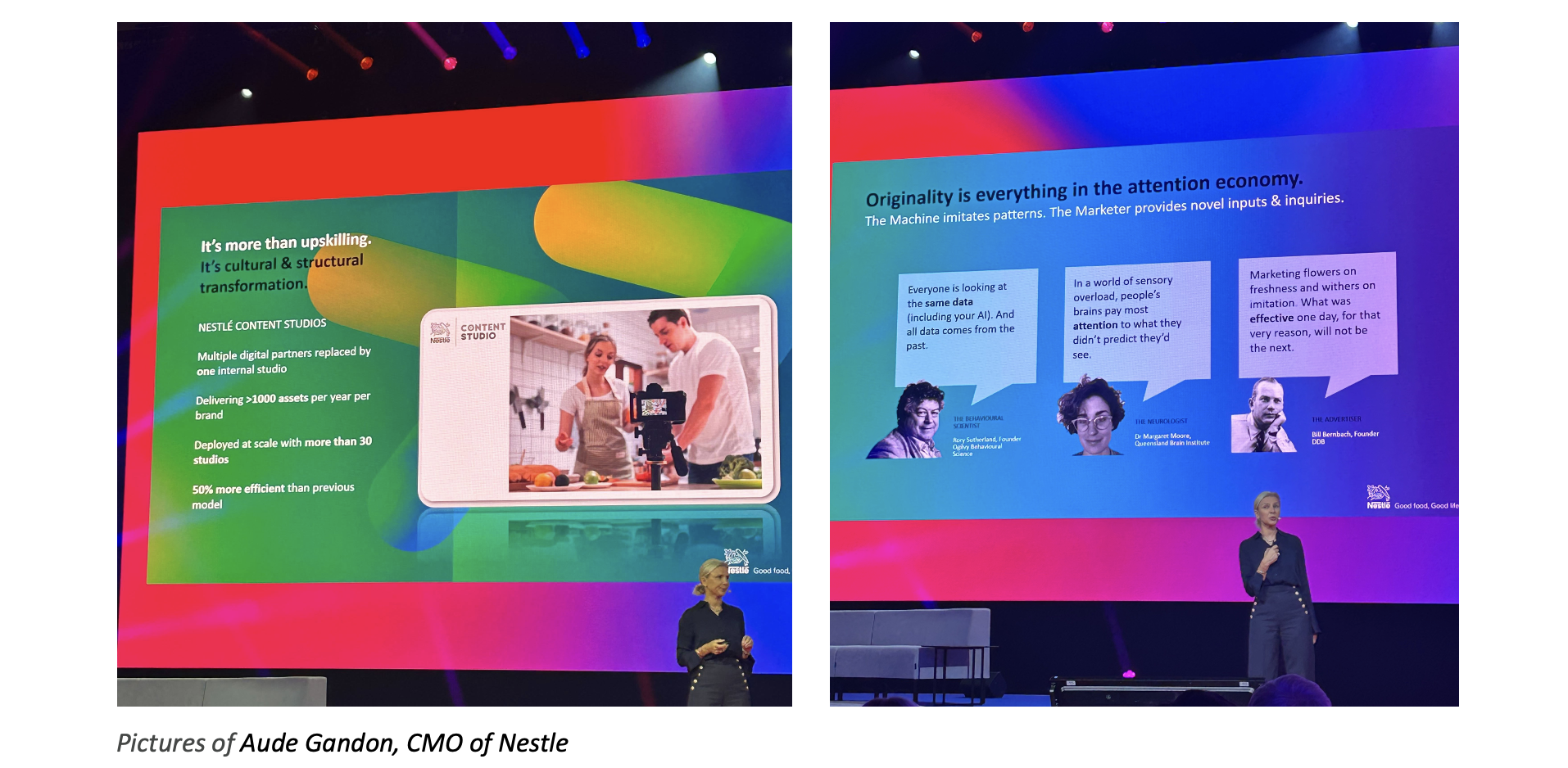 Optimizing Digital Advertising ROI: The Power of 'Attention' for Success
"In a world where 'attention' has become the underestimated currency of the $627 billion Digital Advertising industry," Alex Cheeseman, head of Enterprise at Outbrain UK, voiced a powerful truth, adding, "Only 17% of the target audience views ads for 2 seconds, resulting in just $17,000 effectively utilized from a $100,000 investment, meaning if no one notices your advertising, everything is academic." Alex also mentioned the crucial key metrics to be used for measuring the path to success, such as dwell time, ad size, ad density, eye tracking, interactions, and platform comparisons.


Web3 Impact on Brand Strategies: Pioneering a New Marketing Era
Philip Weiling from Polygon Laps took the stage, shedding light on three game-changing benefits for brands within the realm of Web3, revolving around reduced customer acquisition costs, direct connection to the community and fanbase, and seamless collaborations facilitated by technology interoperability. The advent of Web3 heralds a new era for brands, offering unprecedented opportunities to redefine their strategies and strengthen their relationships with their audiences.
Lastly, Thanh Dao from Jung von Matt showcased invaluable insights garnered from the Web3 and gaming landscape, emphasizing the significance of building engaged communities and integrating gamified elements into marketing strategies. Dao highlighted how this evolving technology promises to revolutionize the marketing paradigm, offering a rich tapestry of opportunities for brands to explore.

And what's better than a post-event soirée? After gaining valuable insights and participating in fruitful meetings, the MEmob+ team culminated their efforts in a joyous celebration. Hosted by OMclub, it was nothing short of exhilarating!
Showcasing how creativity transcends the confines of digital marketing, this vibrant gathering proved to be a compelling offline tool, mesmerizing over 3000 marketers and technology experts with a captivating fusion of visual and musical enchantment.

MEmob+ has seen rapid expansion by focusing on marketing strategies driven by data and AI technology, aligning with the widespread integration of digitalization in various life domains. DMEXCO has highlighted the significant progress MEmob+ has made in providing advanced marketing strategies and assisting brands. Starting from utilizing targeted ads through effective data analytics, to gaining insights into user behavior and preference in order to help enhance market positioning and gain a competitive advantage.
This, in turn, has MEmob+ envisioning an innovative and creative future in the marketing landscape!