The ambitious target of 25 million visitors to the Expo 2020 is achievable as long as we capitalise on every pocket of potential travelers. Looking at the usage of travel-related sites and apps shows that large numbers of people around the world are planning trips abroad for business or leisure. To reach this critical audience for Expo 2020 and the tourism, retail and business sectors in the UAE, MEmob+ has created several audience segments, or cards. They allow brands to select and reach potential and actual visitors, stimulating and shaping their journey to and around Dubai.
Potential travelers
Using its universe of billions of devices around the world, MEmob+ has identified an audience of people currently doing their research for upcoming holidays and travel. They have a history of international travel and visitation of tourist venues, as well as being active on travel-related apps and site on their devices. According to our first-party data on global travelers, there are 63 million people in just eight countries with a high propensity to visit the UAE again. A lot of these people may hire an RTA approved driver service to travel around the city. They will need little push to come back for Expo 2020 but may need to learn about new attractions or opportunities.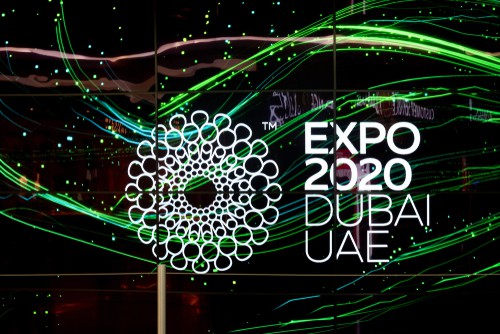 There is an even bigger opportunity with people who have yet to come to the UAE. Using their travel and tourism history and behaviour, both at home and abroad, MEmob+ has segmented this audience to create highly defined target groups. With their profiles, locations and interests, we can tailor and deliver messages to custom audience segments optimally, including with DCO, even before they travel.

In-market tourists
Once they arrive, in-market foreign visitors are detected at the airport and the venues they visit while in the UAE. Messages, channels and locations can be tailored with demographic, technographic, psychographic and geographic data for a perfect fit. The foreign visitors' audience is further segmented into business and leisure groups, using their affinities, behaviours and locations. These can be refined further through multiple filters to suit specific needs and creatives can be tailored to match each cluster.
Quality and performance
All ads will be served in a brand-safe environment and meeting viewability goals. With its super tracker, MEmob+ can calculate the universal effective CPM, remove duplicate targeting and acquire audience insights. Its proprietary location intelligence allows MEmob+ to track the footfall generated by campaigns using exposed users' unique device IDs. Advertisers can literally map the journey from ad exposure to foot traffic at the Expo 2020 site, hotels, restaurants, attractions, malls, business districts…
By targeting them while they research overseas trips, business and tourist venues and services in Dubai can attract foreign travellers to the UAE through tailored and contextually targeted messages. Thanks to its unique geo-spatial data, MEmob+, the largest source of intelligence on people's behaviours and locations, can help shape their journey to and around the UAE, accurately and effectively.